News
Details

Hits: 262
James Eckersley Junior Classic and Senior Racing Sat 1st August
James Eckersley is a Hamilton Wheelers life member, joining in 1953, serving the club as president and many other roles, has a swag of state medals, and has ridden well over 20 Challenge 25 rides. James has continually supported juniors both morally and financially, and has donated junior bikes to the club, and supports this race every year.
As Juniors are not eligible to receive prize money, riders who place will be awarded some great prizes as James has been very generous with his support. Prizes include some great cycling equipment and clothing.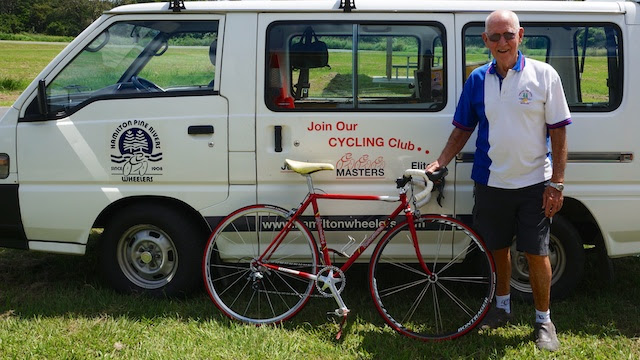 Racing for seniors is scheduled after the Junior events.
Juniors U17 and younger must only race in junior categories, not with Seniors.
Due to COVID-19 restrictions we are trialling an online entry entry system using buncheur.com - all entries must be done online by Friday 6pm, no entries on the day
This makes it safer, with a lot less interactions between riders and volunteers, and means we don't have to handle cash.

Each rider will need to first create an account (for families, you must use a seperate email for each rider), then you can select your grade and make your payment.

Costs are $6 for juniors and $12 for seniors - the extra amount is to cover credit card fees.

Buncheur gradings only run A through E, so please read the notes carefully and enter the correct grade based on your current Hamilton Grading. If you enter in the wrong grade you will be automatically moved.

Juniors U17 and younger must race in the Junior grades, not the later senior grades.

Entries close Friday evening 6pm.

Parents assisting Juniors must sign the contact tracing list form at registration