Results
26th Aug 2017 'The Hamilton' 3 hour race results
Many thanks to Gary Alcorn for putting his ideas into practice and organising this event.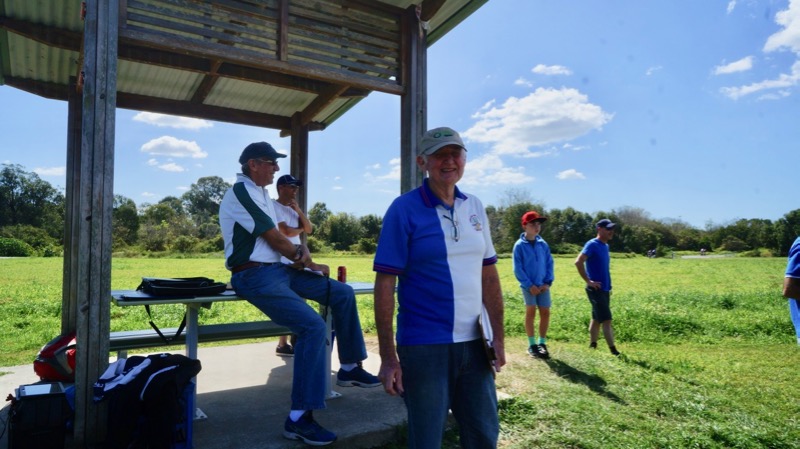 Also a big thanks to Neil Hamey for organising and running the timing equipment.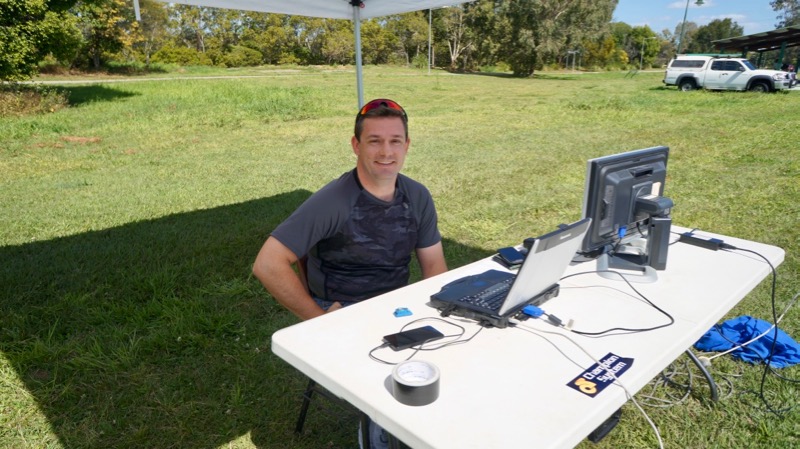 And also all our other volunteers for helping out for such a long time.

Chief Commissaire:Rene Lubbers
Electronic Timing: Neil Hamey
Race Coordinator and Sprints: Gary Alcorn
Signon/Marshalls/Finishline:Graham Clelland, Craig Alers,Stuart Arnolda, Adam McCormick, Wayne Wilson
FirstAid: Frank Stevens A1 FirstAid

Although we only had 11 teams, the races was hard, entertaining and quite tactical.

Several teams attempted to break away and gain a lap in the first two hours, and sprint points were hotly contested, but it wasn't until the final 45 minutes that Team 7 Mitch Neumann, Jackson Rees and Carter Bettles (The Pedaler) broke clear with the few other riders for support. They soon formed a team time trial, dropping the other breakaway teams and worked up to a minute lead then finally lapped the field with about 20 minutes to go making it very hard for anyone to beat them overall. A seperate prize to the sprint point winners was still on though, plus the minor placings so the last few sprints had everyone going for it.

The Uni team of Jordan Ross, Steve Ledger and Dan Logan were always well up in the sprints score and ended up getting the Sprint points cash bonus prize as well as second place. A great effort by the Hamilton Team of Murray McClymont, Mick Cole and Paul Newman secured them third place overall.

Also great work to our D grade team of Pete McDonald, Bob McIntyre and Laurie Kelly who completed a total of 66 laps.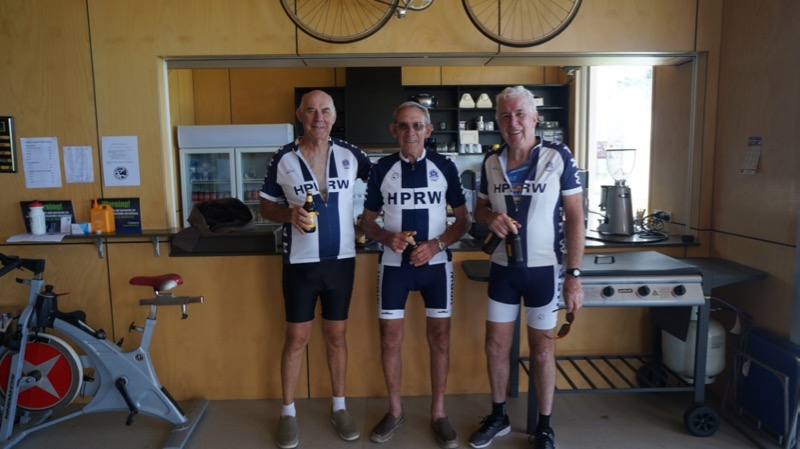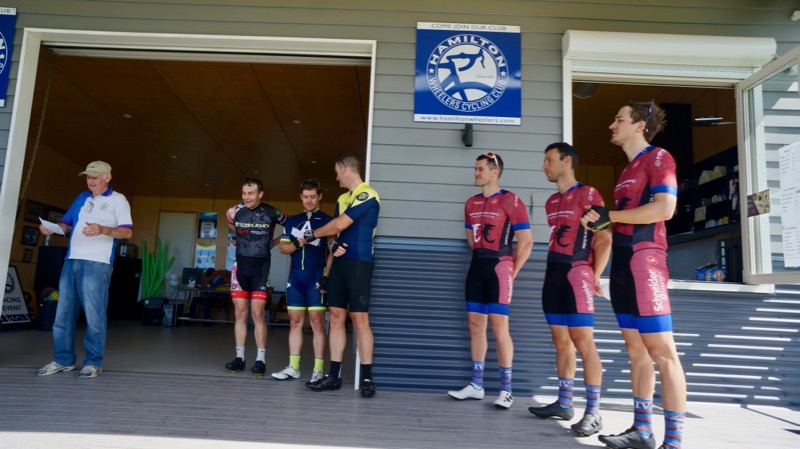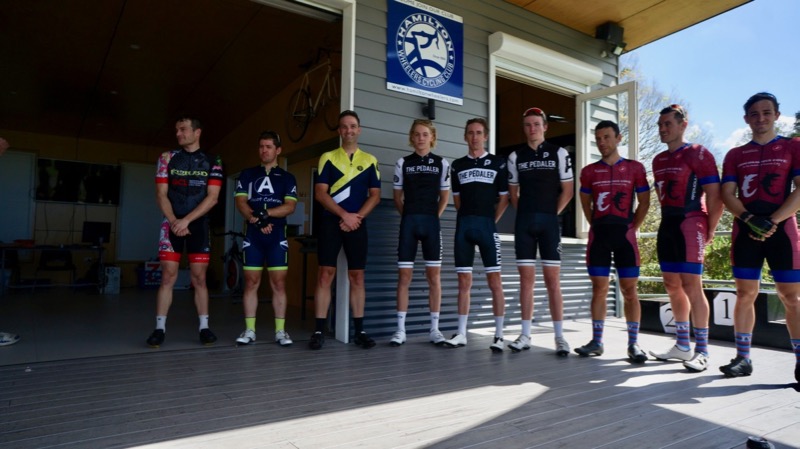 The Hamilton - Teams Start list
| | | | | | | | | | | | | |
| --- | --- | --- | --- | --- | --- | --- | --- | --- | --- | --- | --- | --- |
| Team | Sprint Points | Laps | Overall Place | Rider 1 | Grade | Club | Rider 2 | Grade | Club | Rider 3 | Grade | Club |
| 7 | 37 | 107 | 1st | Mitch Neumann | A | HWCC | Jackson Rees | B1 | Uni | Carter Bettles | B1 | BCC |
| 1 | 42 | 106 | 2nd & Sprint Bonus | Jordan Ross | A | Uni | Steve Ledger | B1 | Uni | Dan Logan | B1 | Uni |
| 8 | 16 | 106 | 3rd | Murray McClymont | A | HWCC | Mick Cole | B2 | HWCC | Paul Newman | | HWCC |
| 10 | 14 | 106 | 4th | Anthony Sibraa | A | HWCC | Nick Pinn | B | HWCC | Richard Kohout | B2 | Lifecycle |
| 2 | 3 | 106 | 5th | Mark Creaby | A | HWCC | Shayne King | B1 | HWCC | Jason Churchward | B1 | HWCC |
| 4 | 3 | 106 | 6th | Andy Patten | A | HWCC | Dave Wadsworth | B1 | HWCC | Lochie Sinclair | B1 | HWCC |
| 9 | 6 | 105 | | Liam McCarthy | A | KPCC | Amy Schramm | B1 | KPCC | Matt Smart | B2 | HWCC |
| 11 | 7 | 104 | | Adrian Owen | | Balmoral | Clinton Bain | | BCC | Piri Witana | | Balmoral |
| 3 | 2 | 99 | | Gary Weis | B1 | HWCC | Steve Schoemaker | C1 | HWCC | Richard Needham | | |
| 6 | 0 | 99 | | Phil Jones | B2 | HWCC | Bill Tape | C1 | HWCC | John Chapman | C1 | HWCC |
| 5 | 0 | 66 | | Peter McDonald | D | HWCC | Bob McIntyre | D | HWCC | Laurie Kelly | D | HWCC |