Results
Belbaker Bus Charters Twilight Criterium Series Round 4 Results 18 Jan 23
A big thank you to Adam Baker and
Belbaker Bus Charter
for sponsoring our Wednesday Twilight Season this year.
We have a change of Series leaders in B grade and C Grade. In B grade Shannon Duggan is now two points clear of Ethan Kimmince and is now wearing yellow. In C grade series winner Kurt jacobs suffered a flat tyre, so Mark Taylor is now wearing yellow after his second place finish. In D grade Tannae Rafter retains the leaders jersey with a great 3rd place finish. In A grade Tyler Tomkinson and Declan Trezise dominated the sprints each lap and won the final sprint tying on 29 points - 23 points clear of Stewart Mitchell on 6 points! Overall however, Craig Wiggins retains his lead overall lead, with Callum Dolby 2 points behind.
Series Leaders:
A Grade Craig Wiggins
B Grade Shannon Duggan
C Grade Mark Taylor
D Grade Tannae Rafter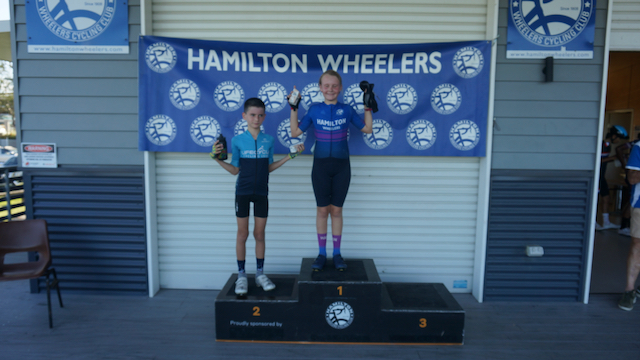 Juniors C Podium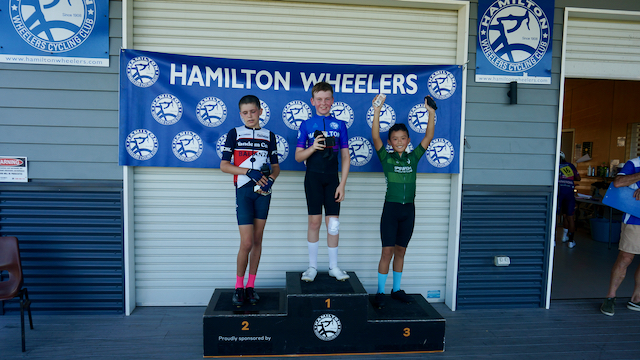 Juniors B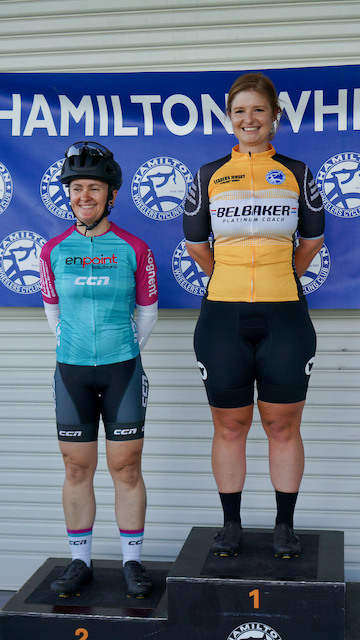 D Grade Ladies Podium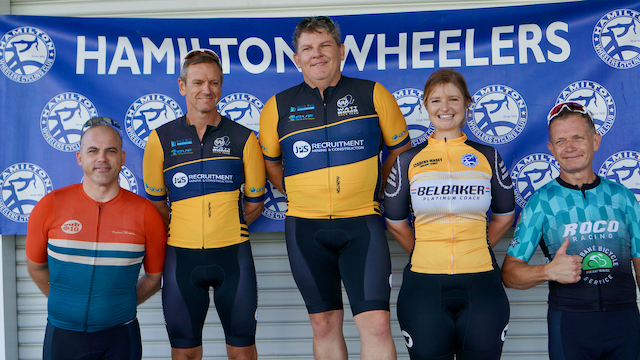 D Grade Podium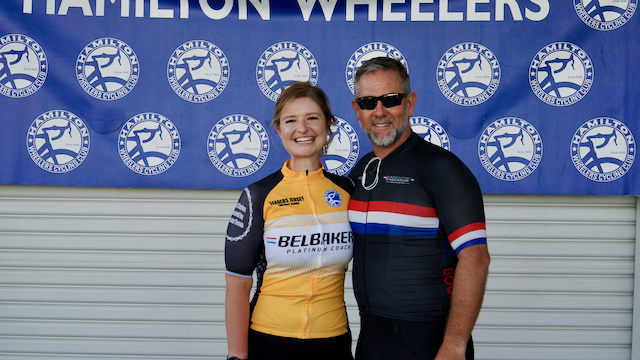 D Grade Series Leader Tannae Rafter with Adam Baker from Belbaker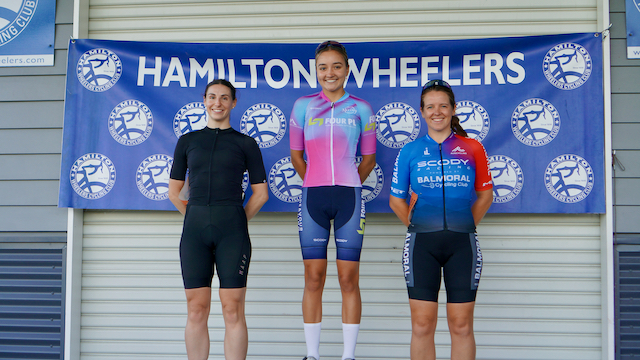 C Grade Ladies Podium Vanessa, Quinn, Aimee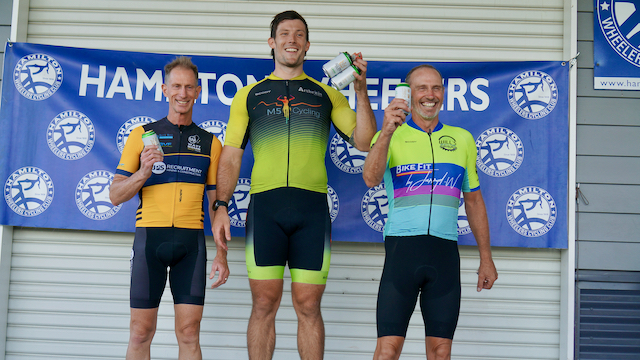 C Grade Podium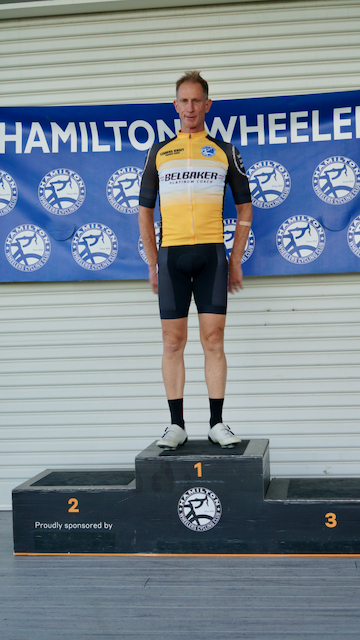 New C grade Series Leader Mark Taylor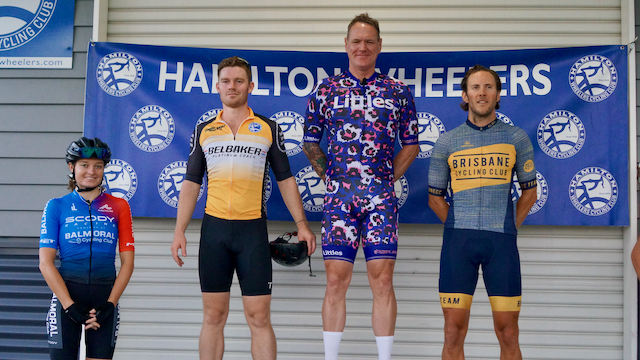 B Grade Podium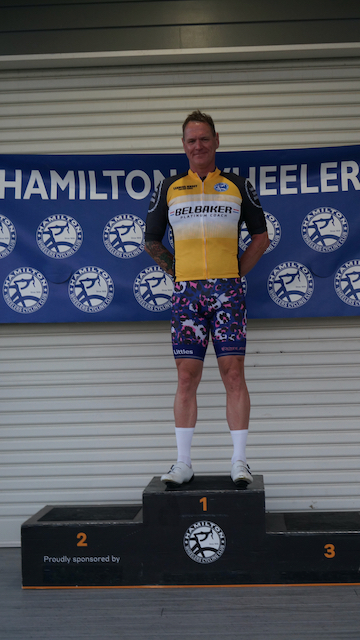 New B Grade Series Leader Shannon Duggan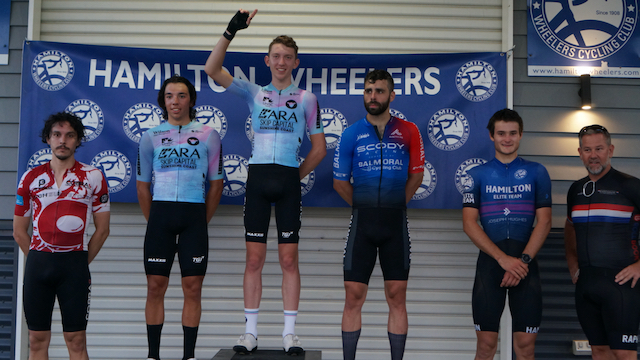 A Grade podium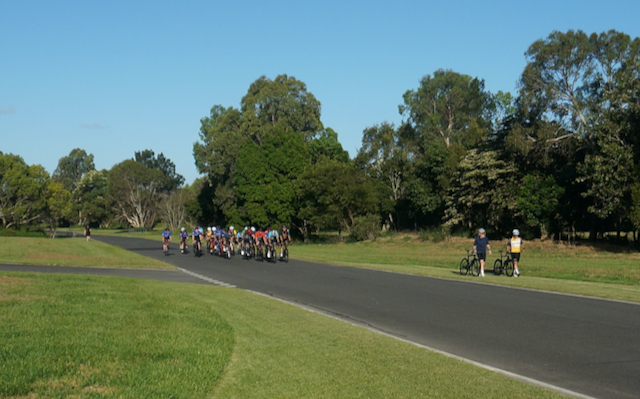 C Grade Series Leader Kurt Jacobs coming in with a flat!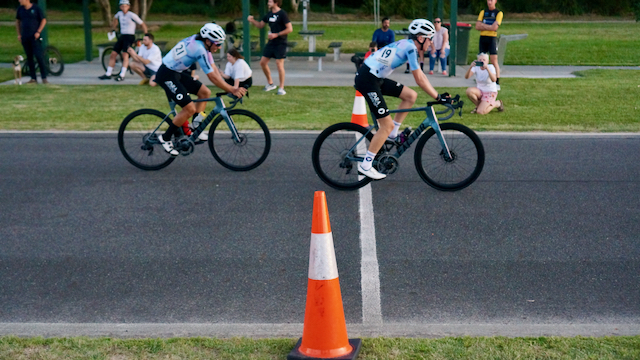 A Grade points score winners Tyler Tomkinson and Declan Trezise