Home
Check out who's been riding on Strava or join the HPRW Strava Club!
Getting Started Guide 
Introducing the HPRW Cycling Club
Joining a Club and getting a Licence
Getting started in competitive cycling is easy. To race you need to be a member of a Queensland cycling club and also have a Cycling Australia race licence. You can join a club and obtain a licence online through through the Cycling Australia Membership HQ or click the button below or alternatively contact our club secretary directly who can help you complete and application form and accept your affiliation fee.
Winter Roster 2014
We have done another random draw which is here:
2014 Winter Roster  (if your work firewall blocks this link a copy is included at the bottom of this article but this may not be up-to-date)
If you have received an email regarding the roster could you please contact Adam ASAP to either:
Confirm your availability
Arrange a date swap
Advise you will be unable to complete your rostered duty due to other committments (work, school sport,travel etc)
Let us know we've made a booboo and you've already helped out during the summer season - we'll take you off the list (and thanks!)
HPRW Weekly e-mail reminder
Each Tuesday HPRW produces a small e-mail to remind members of the next weekend's racing and training events. The service is open to anyone and you may elect to be removed from the mailing list at anytime. Your e-mail address will not be made public. Many thanks to Kim Flesser for compiling this message every week.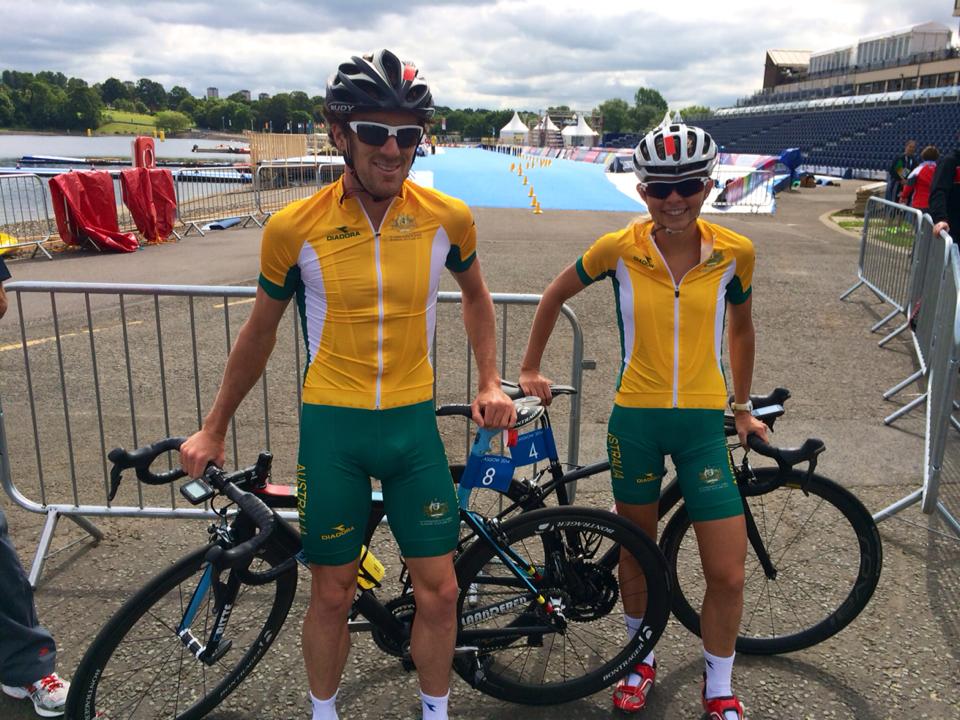 Commonwealth Games - Emma Jackson and Dan Wilson

Congratulations to our Commonweath Games triathlon competitors Emma Jackson and Dan Wilson. Emma was 5th in the women's race, and was with the leading group until just before the end, finishing just 38 seconds behind the winner. Dan gave it everything he had and was in the group chasing the Brownlee brothers and was in contention for bronze but ended up 9th. If you watched the race I'm sure you spotted Mum and Dad Wayne and Kerry in the crowd cheering on Team Oz!

Emma also competed in the relay event and in a thrilling finish the Aussies won a bronze medal.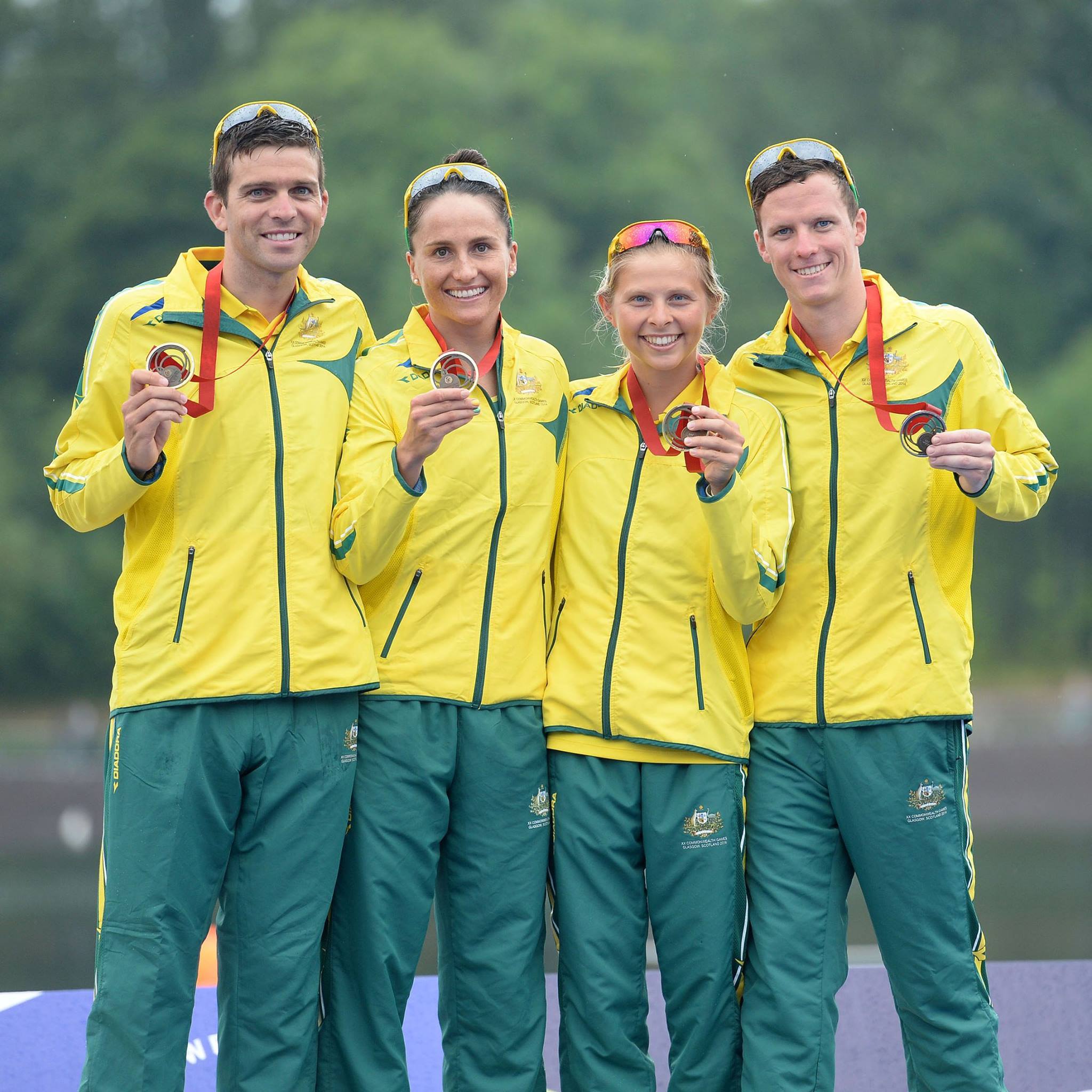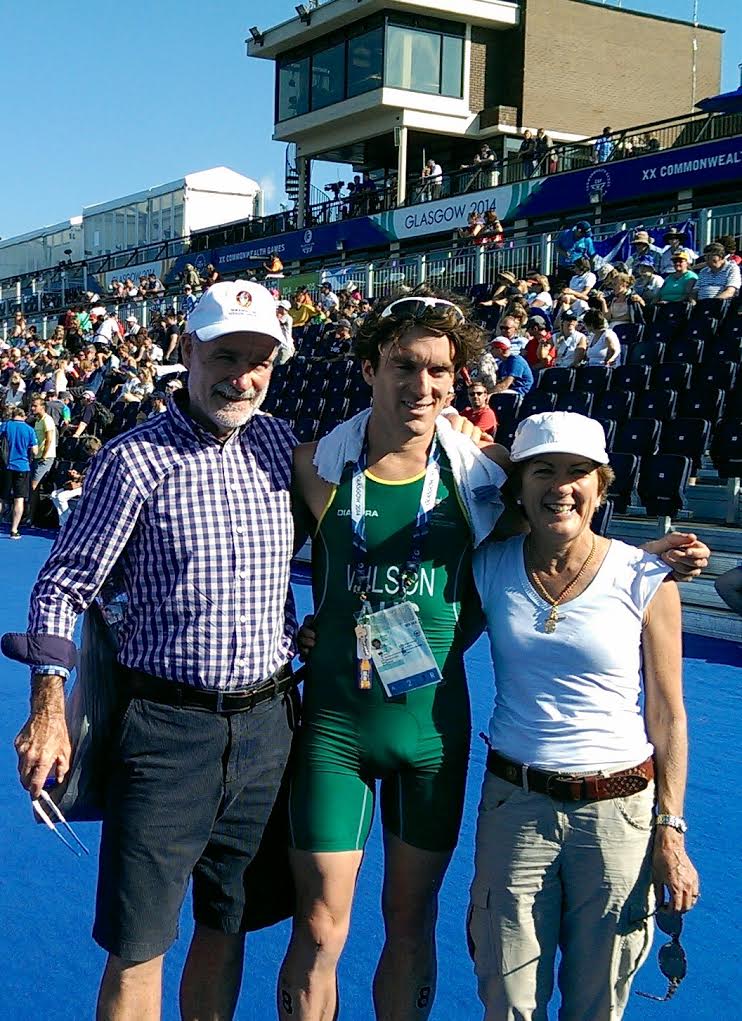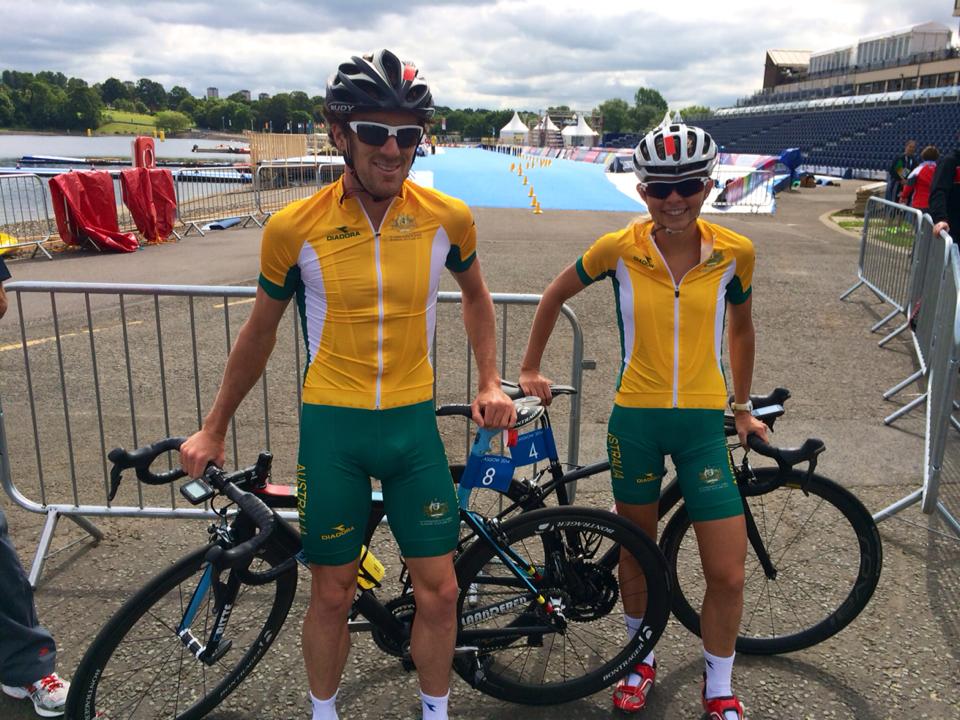 photo credit: Emma Jackson Triathlete facebook page & Kerry Wilson
Which grade do I enter in?
All HPRW riders are grading by the handicapping team and should appear on the
Club Grading List
and must ride in that grade. If you aren't on the grading list, please speak to one of the handicapping team or
send a message
.
In the interest of fairness and safety, visitors from other clubs should speak to a handicapper before entering to be placed in the correct grade. Riders with an open CQ grading are placed as follows unless otherwise advised:
A grade - Elite A,Elite B, Masters A, Women A
B grade - Masters B, Elite C, Mas C up to 45 yrs, Women B, U 17 men
C1 grade - Masters C, Women C, U 17 Women, U 15 men, some ungraded riders
C2 grade – Mas C older 50 yrs +, U13 Men, U15 Women, Women C & D
D grade – Mas D, Women D, + some ungraded older women and men, juniors
E grade – invitation only