NICOL JACKSON LADIES DAY sat 2nd April 2022
Online Entry via EntryBoss
Ladies Only Criterium Racing (plus support races for Men)
The Nicol Jackson Memorial has been held since 2011 in memory of Nicol Jackson, a long time Hamilton Wheelers rider who sadly passed away from Motor Neurone Disease.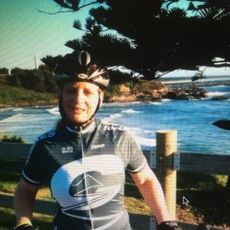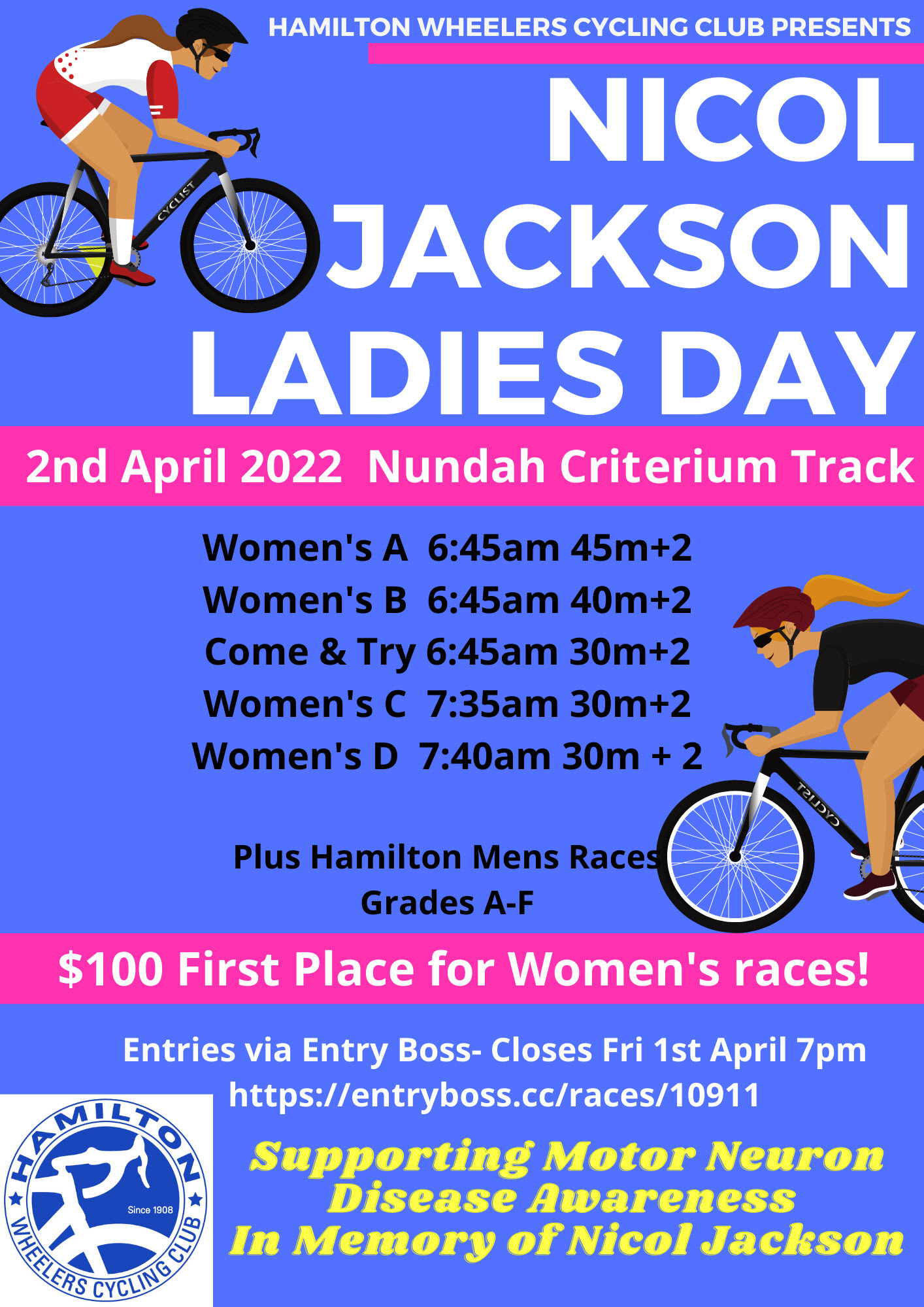 ---
EVENT DETAILS
Prizes for Womens Only Races A,B,C&D Grades:
1st $100
, 2nd $60, 3rd $30, Prime $20 Prizes for Men's support races proportial to entry numbers and awarded to the first 3 place getters only. Cash prizes for prime depending on entry numbers
Licences
- all riders including the Come 'N' try event must have an AusCycling racing licence. A four week free trial is available via
https://auscycling.tidyhq.com/public/membership_levels/e3622dc79bad
Womens Racing Gradings
- The Come 'N' Try event is for riders who have never raced before - these riders don't need to apply for a grading.
For Womens A,B,C&D races the AusCycling Open Grading or their Hamilton club grading will be used to check entries. Riders without either of those should
apply for a grading via the website
by thursday evening. Entries without a grading won't be moved to the startlist.
Come 'N' Try race - This is an introductory race for ladies who have never raced before (no grading required). If you are strong competitive cyclist consider applying for a grading in one of the competitive grades
Race entries - Each grade is limited to 60 riders. Entries will only be accepted from riders with a current grading with Hamilton Wheelers (excluding Come 'N' try Women's race). Check the grading lists on the website to confirm
Rollout - All Juniors U19s and lower must get their gearing rollout checked on the footpath near the clubhouse steps BEFORE picking up their race number
Registration - closes 10 minutes before race start. Riders who miss the compulsory commissaire's briefing will not be allowed to start and entry will be refunded
Format - all races are criteriums on a closed circuit running between 15 and 45 mins plus 2 laps.
Wet-weather Policy - A decision to cancel due to poor weather will only made out at the course by the Chief Commissaire with announcements made via website and facebook (unless it's absolutely certain weather would make it impossible to race)