News
The "Hamilton" - 2018 4th August

Volunteer Roster - IMPORTANT
Thank you to the 118 members who have already volunteered this season and the 54 who have nominated for a future event. For all members including juniors who have raced twice or more this season, can you please check your nominated date is shown on this roster.



If you have not yet nominated a date you will need to do so before attending any future events.



Apart from assisting with racing, when members perform their roster duty they receive a free race pass and a club T-shirt.

When registering please use the exact name as per your CA licence. If you are going to volunteer in place of someone else, (for example parents or guardians of junior members) please register their name and not yours, or it will not count.

Please direct any Volunteer Roster enquiries to the Volunteer Coordinator Mark Croonen


Search for your name in this Roster Duty full list as at 30 May 2018


Volunteer Policy and Roster




Online Club Kit Purchases now open
The online portal to purchase club kit is open and closes on 17th May.

Purchasing Options
We carry stock of the 'Tech' range in jerseys, bibs and socks at the clubhouse and in the club van for purchase at racing events. Prices are:
Jersey $80
Bibs $105
Socks $15

Purchasing online allows you to upgrade to the 'Performance' or 'Apex' range and also purchase other items such has skinsuits, gloves, caps etc.
Purchasing online allows you to buy kit that


https://aucustom.champ-sys.com/teamstore/?HWCC18

Sizing Chart
https://www.champ-sys.com.au/pages/choose-collection
Crashed Kit Discount
Crashed kit 30% off CS 10 price. Just send in a photo of the crashed bit of kit and then a photo of the whole kit piece (or whats left of it!)

Full details on the club kit page



C2 Grade on hold - New Nundah Schedule
At the April committee meeting a few changes very voted in:

New Winter Schedule for Nundah:

C1 8:15-8:55 40min
B1 8:15-9:05 50 min
A 9:00-10 :00 60min
B2 9:10-9:50 40min
D 10:05 10:35 30min
Womens C 10:05 10:35 30min (only held on the first 'Nundah' of the month)
Womens D 10:05 10:35 30min (only held on the first 'Nundah' of the month)
Juniors 10:35-10:50 15min

C2 Grade on Hold
For the time being at least we have put racing in C2 Grade on hold. The majority of C2 riders have now been placed in C1 Grade so please ensure you know your new start time. The remaining riders will be moved to D grade and will receive an email to confirm this. Grading Lists will be updated shortly once this process is complete.
2018 Frank Papp Memorial Handicap Sat 21st July - Somerset Dam (ENTER NOW!)
Frank Papp was a club member who passed away in an accident while riding in 2011. Frank was the sort of bloke who made you feel like you'd known him for years, only a few minutes after meeting him and he is missed by all who knew and rode with him. Frank loved riding huge distances training for audax rides and Paris-Brest-Paris, so it's only fitting that our longest and hardest race of the year is held in his memory.
ENTRIES CLOSE THURSDAY NIGHT BEFOREHAND!
Where:
Wivenhoe Somerset Rd, Dundas
What:
42.5km or 85km Handicap Road Race
When:
Sat 21nd July 2018 First rider away at
12pm
, sign from 11:15am
Who:
All CA Race and 3-day licence Holders
How(much):
$10 (Cash only)
Prizes:
Cash Prizes awarded for the first 4 places, the fastest unplaced lady, and fastest time in each division.
Map:
Course Map
This is a challenging course over rolling hills heading out and back from the bottom of Mt Glorious towards Somerset Dam
Course Map
Division 1 is two laps, Division 2 is one lap. Division 1 is for riders with a Hamilton club grade of A,B1 or B2. Faster C1 riders may also enter if they are strong on hills. Division 2 is for riders graded C1,C2 & D and all U17s (due to CA distance restrictions). If you don't have a club grading you will need to
apply
then you will be okay for this and all other club events.
This is a handicap race, all riders must nominate using the form below by
Thursday evening
. Please give an honest appraisal of your form and results to allow the handicapper to give everyone a competition starting time.
If you nominate and then are unable to attend PLEASE contact us
at
to let us know so groups can be rearranged.
Ensure you click 'Submit' when completing your registration. You will see this message:
Thanks for your registration. Please check the website close to the event for any possible last minutes changes
You will also receive an confirmation email with your responses. If you don't receive the email then you haven't entered.
2018 Club Criterium Championship Details
This Saturday 12th May is the Hamilton Wheelers Club Criterium Championship - round one of three in the Club Championship Series.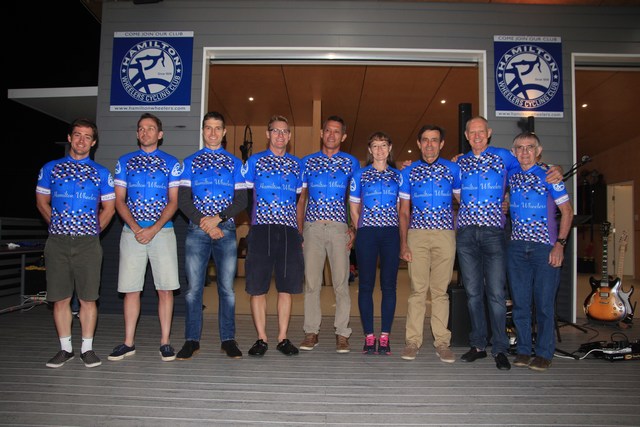 Schedule of Events for the Criterium Championship this SATURDAY
| | |
| --- | --- |
| Event | Division |
| 1 | Elite Men 8:15 AM 45 min +2 |
| 2 | Masters 1 8:17 AM 40 min +2 |
| 3 | U 23 8:19 AM 35 min +2 |
| 4 | U 19 8:21 AM 30 min +2 |
| 5 | U 17 8:23 AM 25 min +2 |
| 6 | Masters 2 9:05 AM 40 min +2 |
| 7 | Masters 3 9:07 AM 35 min +2 |
| 8 | Masters 4 9:09 AM 30 min +2 |
| 9 | Masters 5 9:50 AM 30 min +2 |
| 10 | Masters 6 9:52 AM 25 min +2 |
| 11 | Masters 7 10:26 AM 30 min +2 |
| 12 | Masters 8/9/10 10:28 AM 25 min +2 |
| 13 | Ladies Elite 11:02 AM 45 min +2 |
| 14 | Ladies Masters 2/3/4 11:04 AM 30 min +2 |
| 15 | Ladies Masters 5/6/7/8 11:06 AM 25 min +2 |
| 16 | U 15 11:53 AM 25 min +2 |
| 17 | U 13 11:55 AM 25 min +2 |
| 18 | U 11 11:57 AM 20 min +2 |
| 19 | U 9 11:59 AM 15 min +2 |
Harry Sweeny 10th overall at Tour de Langkawi
Hamilton member Harry Sweeny had a great Tour de Langkawi jumping up to 2nd on GC after a fantastic effort in a 4 man breakaway on stage 3 in 40 degree heat. Harry then held onto 3rd overall after the very steep Cameron Highlands stage. On the final stage he double punctured with 6km to go and slipped from 5th to 10th overall. Great stuff!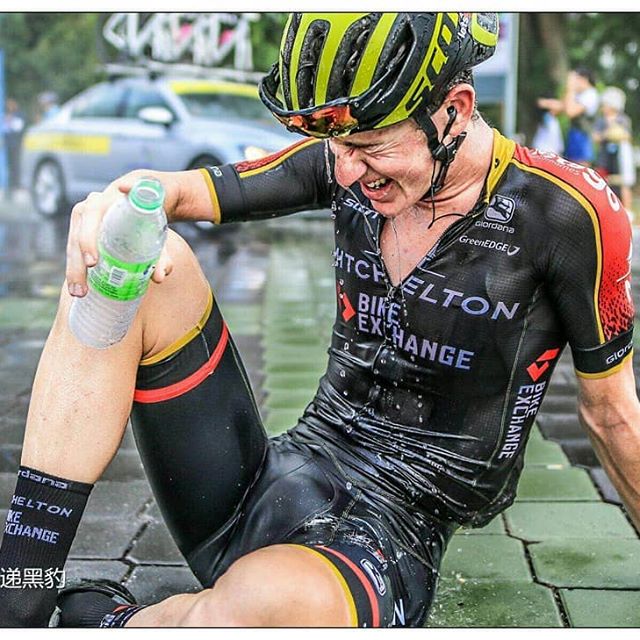 https://www.greenedgecycling.com/news/sweeny-seals-tenth-overall-at-le-tour-de-langkawi
New Hamilton Wheelers Cycling Club Executive

The recent HWCC AGM saw a new executive committee elected. All the positions were hotly contested, with a mixture of new and old faces eventually winning the coveted executive positions.

The meeting congratulated the outgoing committee members, especially our very long-standing President of 16 years Graham Robinson and Treasurer Jenni Eason.



Office Bearers-

President: Wayne Wilson
Vice-President: David Cook
Treasurer: Joe Hughes
Secretary: Matt Smart
Racing Secretary: Adam Harrison
Chief Commissaire: Rene Lubbers

Club Officials-

Handicapper: Adam Harrison
Club Captain: Mick Cole
Vice Captain: Kim Flesser
Ladies Captain: Trish Sutton-Davies
Club Coach: Kris Kersley
Junior Coach: Kris Kersley
Assistant Racing Secretaries: Gary Alcorn, Wayne Wilson
Track Coaches: David Wadsworth, Hugh Barbour
Property Officer: Wayne Wilson
Statistician: Gary Alcorn
Social Secretary: David Cook
Newsletter Editor: Matt Smart
Website: Adam Harrison
Volunteer Coordinator: Mark Croonen
Assistant Treasurer: Andrea Alexander
Contact details are HERE

Members, to get to know your new committee, this is the first in a series of putting faces against people's names:



Name: Wayne Wilson
Age: 63
Occupation: No longer in paid employment
Club Position:

President


Bike: Colnago C60
Years racing: 20
Favourite race location: Somerset Dam
Best race result: I am sure it will happen at G2I this year
Something people might not know about me: I actually wear a surgically designed bald wig.
Notice of Annual General Meeting (AGM)

HWCC Annual General Meeting will be held at the clubhouse on Tuesday 20th March 2018. See agenda attached. A General meeting will follow the AGM.

Nominations for all positions are hereby called and should be in the hands of the Secretary by 6th March.

The club encourages members to consider nominating for any of the positions, as our future strength depends upon active participation of our member group plus it's good fun to be involved.

Cheers
Willow (Club Secretary)







2018 National Track Masters Championship
The 2018 Cycling Australia Masters Track National Championships in on from Wed 28th Feb to 3rd March at the Darebin International Sports Centre Velodrome in Melbourne.

Day One saw Andy Patten win Gold in the Mens 5 Scratch Race and Peter Jansen Gold in the Mens 8 Individual Pursuit.
Day Two Andy Patten win gold in the men's 5 Individual Pursuit and
set a national record of 2mins 18.301secs

Neil Hamey is also competing and has one a heat in the sprints.

Best of luck to all queenslanders at the event!

Results and schedule at :
http://liveresults.cycling.org.au/2018/MastersTrackNats/



Photo courtesy of Cycling Australia
HWCC/Uni/Sunshine Coast Interclub Series Report

Round 3 - Skippy Park, Landsborough - Sunday 27th August

Unfortunately the Uni club pipped us by just one point to take out the trophy this year. We've won 4 out of the last 5 years, so I suppose it was time for us to be brought back to Earth!

Our D grade men again did us proud with Les Preston, Geoff Prendergast and Hugh Fison picking up maximum points.

The C grade HWCC team were again well organised by captain Mick Cole. Well done to Gary Ernst on his solo early break, which 'cooked' a few of the Sunshine Coast and Uni riders who had to work hard to catch. A second pre-organised break saw Jason Churchward, Sam Reed and Jacob Trotter get away from the pack in a 4 man break. Unfortunately a Sunny Coast rider took the win with our riders picking up the placings. Gary also won the sprint for the rest of the pack and picked up an extra point for the club.

B grade was a bit of a disaster for us. Uni club took all points due to 2 strong riders making a very strong break and their sprinters having a 'holiday' in the pack, while HWCC and Sunny Coast tried to reel them in. Good efforts by Matt Smart, Dave Roest, Daniel van Driel and Jack Landsberg.

A grade saw strong performances by Adam Robinson, Murray McClymont, Anthony Sibraa and Andy Patten. Murray and Adam were in an early unsuccessful break, then unfortunately missed the next surge which saw 6 riders away, including Andy and Anthony. The pace was really hot for these 6 riders with Andy picking up 5th place.

The final score after 3 rounds was:-

University Cycling Club - 106 points
Hamilton Wheelers Cycling Club - 105 points
Sunshine Coast Cycling Club - 73 points

Oh well, there's always next year!

Kim Flesser (Fless) HWCC Club Captain

20th Aug 2017 Nundah Results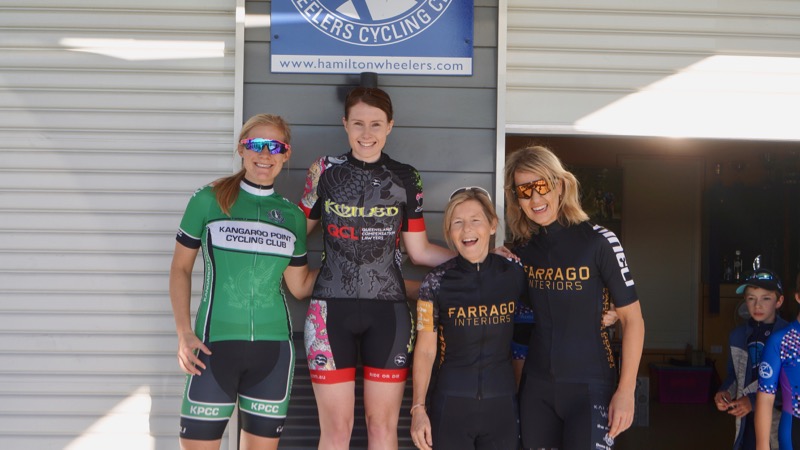 Womens C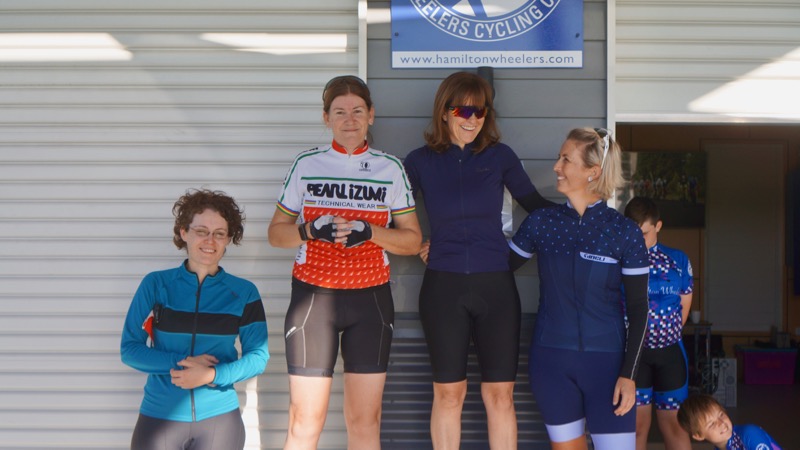 Womens D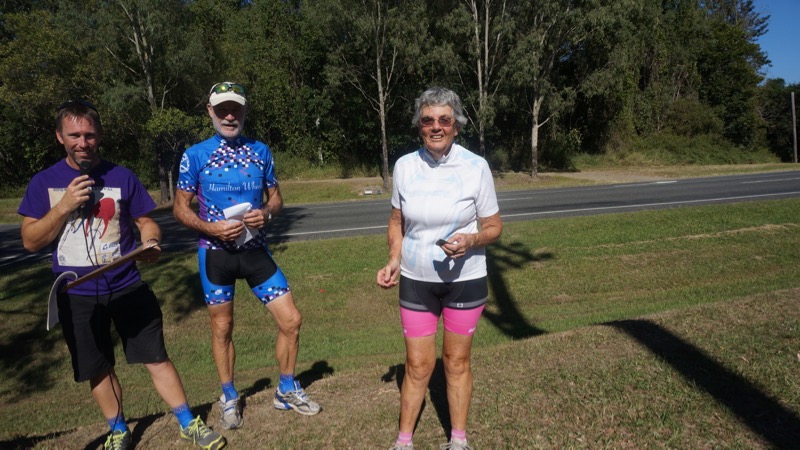 D Grade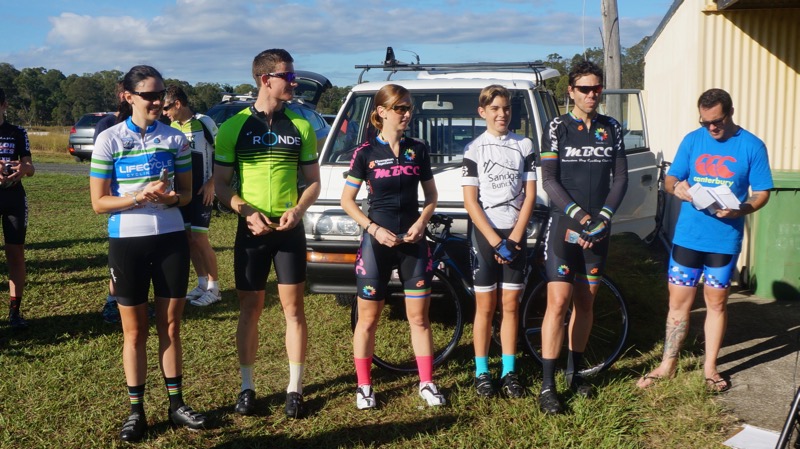 C2 Grade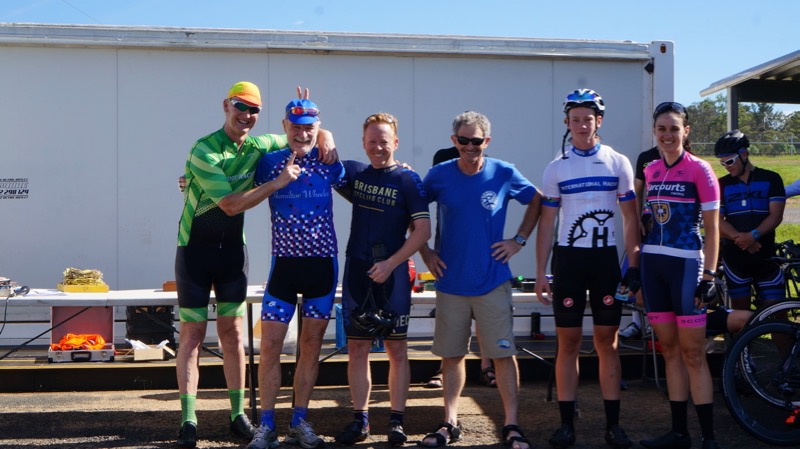 C1 Grade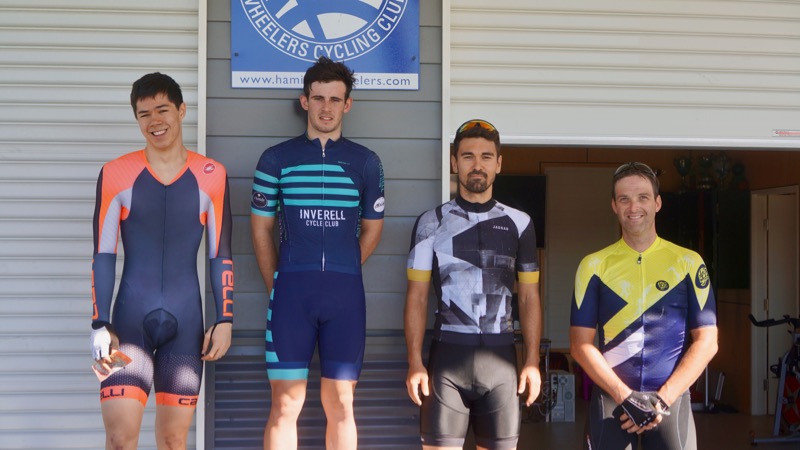 B2 Grade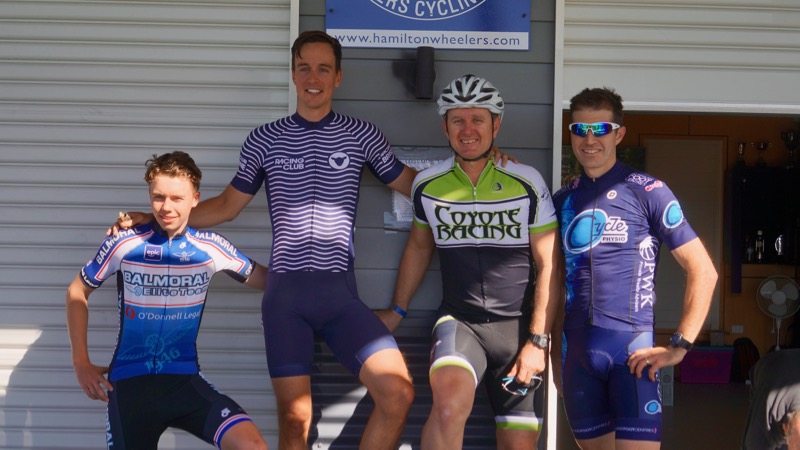 B1 Grade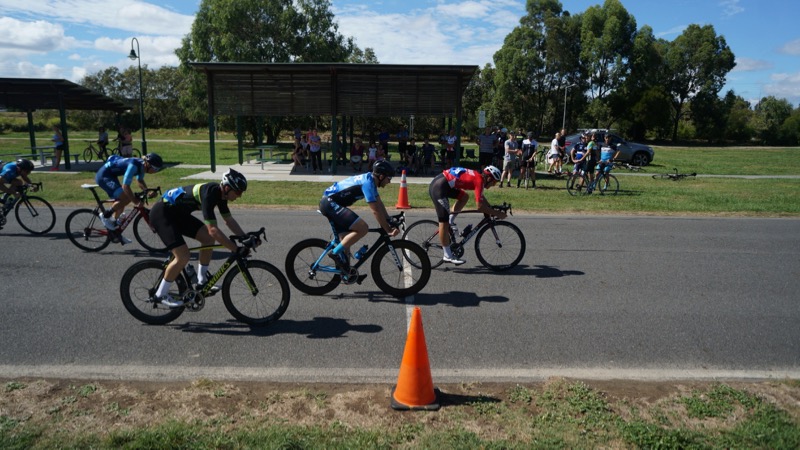 A Grade
National Cyclo-cross Championship
Two of our juniors travelled to Adelaide for the CX national championship last week. Congratulations to Zach Larsson who won the U19 National Championship and to Olivia Nendick was third in the U23 womens field.

Full results HERE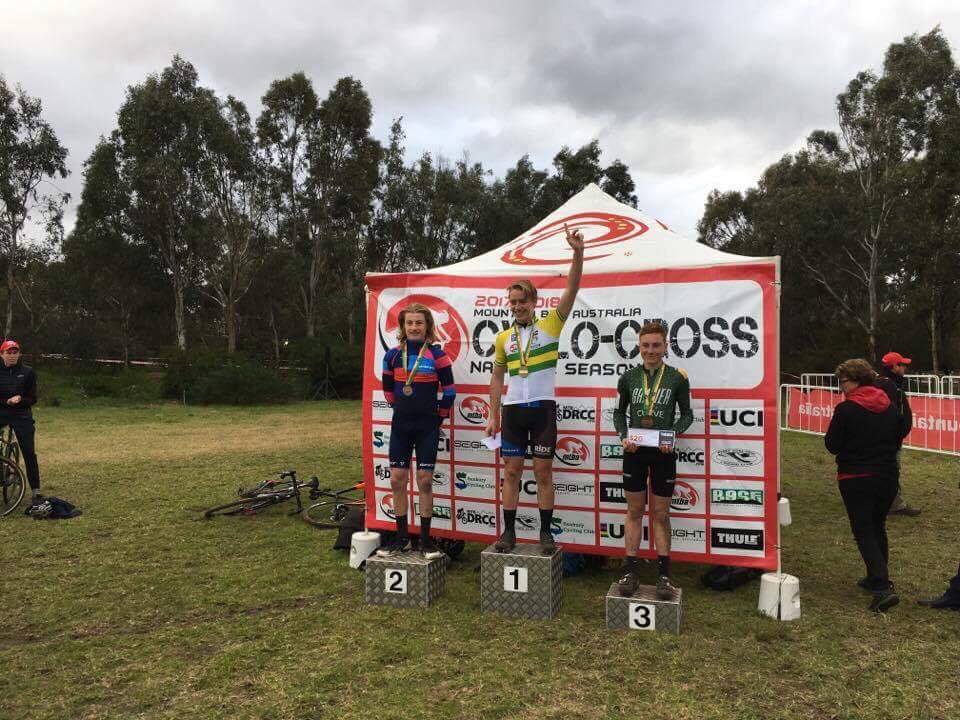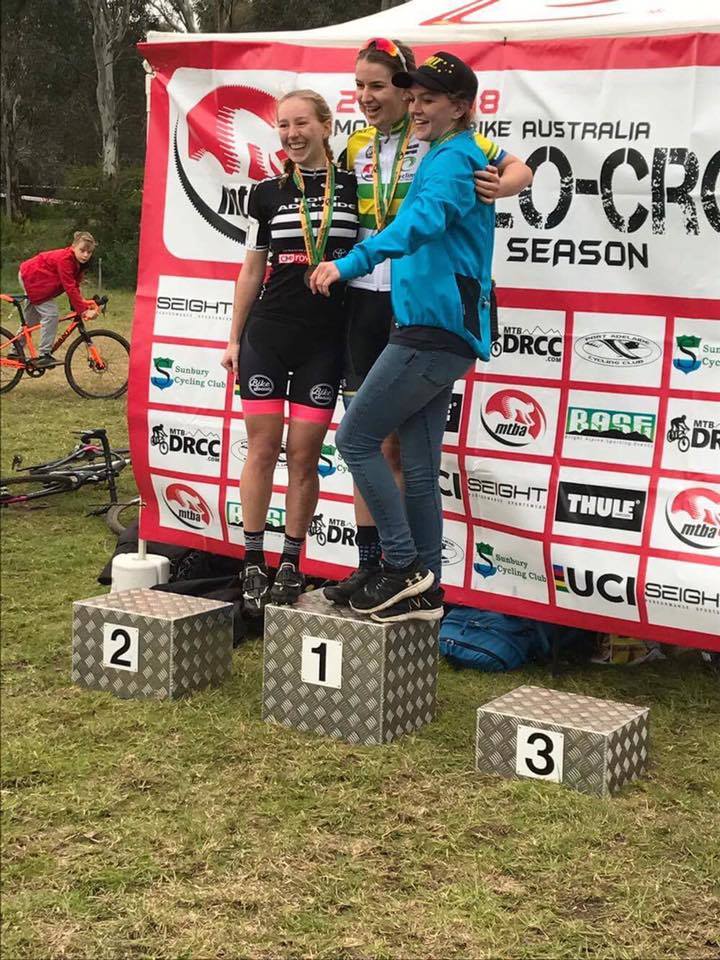 QRTS WARWICK ROUND 2 REPORT
1-2 July 2017
The Hamilton Wheelers Elite team travelled to Warwick last weekend for round 2 of the QRTS.

Mark Creaby replaced Lochie Sinclair for round 2 and joined the rest of the team:
Michael Bettany, Nino Calabro, Ian Johnston , Murray McClymont and Dan Wilson to stay at Scotts College in the style of a true tour team and yeah they all agreed it was BLOODY cold!! Even mechanic Bill Tape felt the balmy air!!

Saturday saw the 6km Prologue in the morning followed by the 1 hour crit in the afternoon. Creabs got the boys off to a solid start in the Prologue and all our riders finished within 20 seconds of each other but 40 seconds off the leaders. Nino (F/T or fastest time in the team) Calabro was the star and after finishing in the bunch in the crit became the new holder of the Masters jersey.

The Crit was a brutal exercise of attrition for 40 minutes with approximately half the field withdrawn by the commissaires. With a start list of 96 riders on a 1.4km rectangular course, it was hot from the get go with Jordan Kerby (Pedallars) showed the class of a World Champion in riding away with a great win. Pickles, F/T, Ian Johnston and Dan Wilson finished in the pack 50 secs down.

It was a really solid day out for the team placing 8th on GC out of the 16 teams starting.

Creabs # 66 looking for a pen before the crit: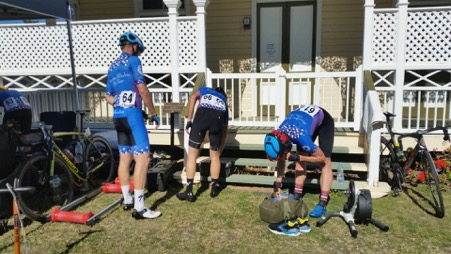 With the breakfast temperature at – 1C!! the team headed out to Yangan for the start of the of the 121 km Road race. An undulating 3 lap course awaited, with our boys planning to keep F/T in the Masters Leaders jersey by the end of the day.

The day featured a series of attacks and counter attacks with the Hamilton Team staying together until almost the end of Lap 2 when Dan Wilson went with a group to chase down the break at 2.00 mins down the road. The peleton slowly disintegrated on Lap 3 with the lead group of 20 + riders finishing within a minute of the winner. Dan finished 18th 36 seconds down with Pickles, F/T, and Muz finishing within 5 mins of the winner.

So Hamilton finished 8th on GC 10 mins 42 secs down. Ashleigh Elliott riding for Galibier finished 3rd in the crit and 9th in the RR to become 3rd placed on GC going into Rd 3, well done Ash. Other Hamilton Riders – Mitch Neumann and Elliot Schultz performed well for their teams though Mitch was ill by Sunday afternoon.

Our boys did really well in a high quality series of races with the RR the highlight. Unfortunately F/T could not hold the Masters Leaders jersey, but the next round in September in Gympie will give him another chance.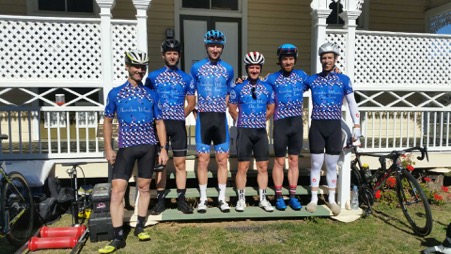 Jordan Kerby - World Champion!
Jordan Kerby has won Gold in the Individual Pursuit at the World Track Championships in Hong Kong! In qualifying Jordan set the 3rd fastest time in history of 4:12:172!!!!

In a drama-filled finale, Kerby's battle with reigning world champion Filippo Ganna (ITA) was stopped by commissaires after four laps due to a timing malfunction.

Kerby however was not distracted by the commotion, and in the restarted final, he powered to his maiden world title (4:17.068) by more than four seconds.

Jordan is now back in Brisbane and when interviewed jokingly said "I'll have a good kit to roll to the brew shop in now!"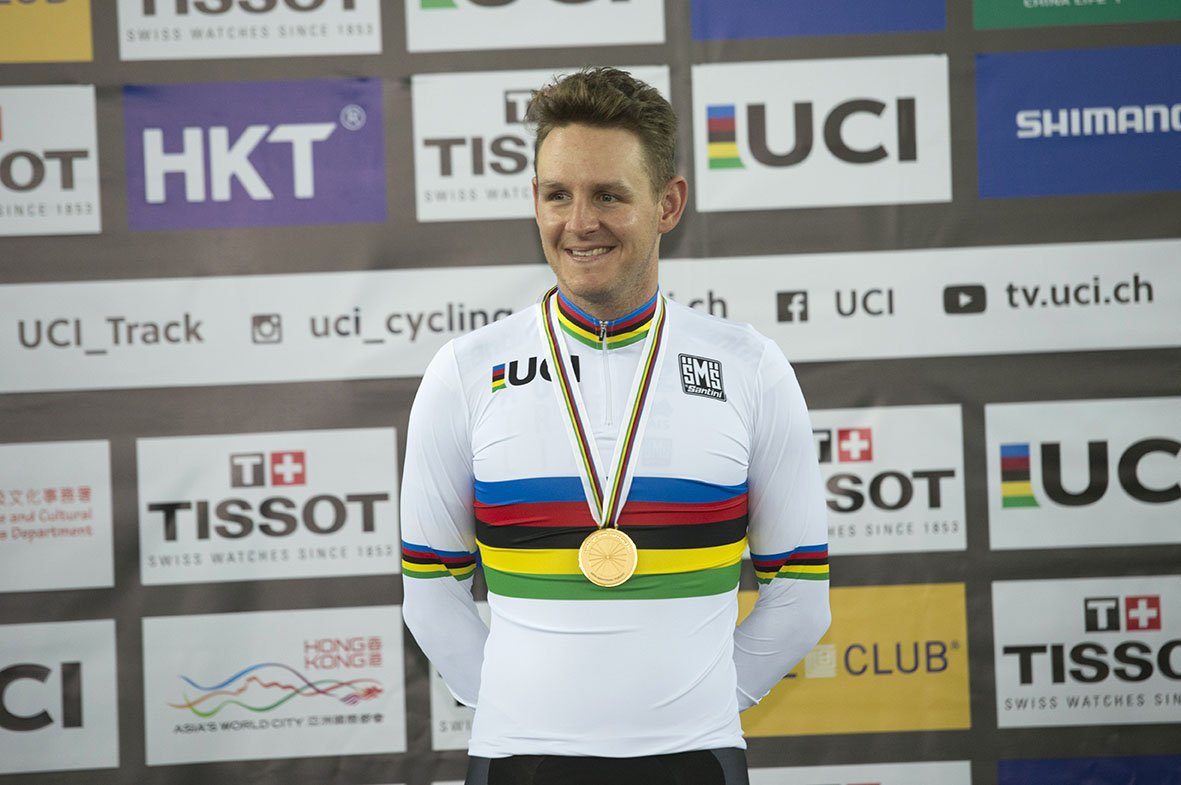 Which grade do I enter in?
All HPRW riders should obtain a grading by the handicapper and will appear on the
Club Grading List
and must ride only in that grade. If you aren't yet on the grading list, or you think you should be in a different grade please contact the
handicapper
. 
All visiting riders are graded via the
Visitors Grading List
. In the interest of fairness and safety, visitors from other clubs should contact the handicapper by thursday evening before the event to be placed in the correct grade. As a general rule riders with an open CQ grading are placed as follows unless otherwise advised:
A grade - Elite A,Elite B, Masters A, Women A
B grade - Masters B, Elite C, Mas C up to 45 yrs, Women B, U 17 men
C1 grade - Masters C, Women C, U 17 Women, U 15 men, some ungraded riders
C2 grade – Mas C older 50 yrs +, U13 Men, U15 Women, Women C & D
D grade – Mas D, Women D, + some ungraded older women and men, juniors
E grade – invitation only
Full details of the grading lists and policy are on the Gradings Page.
2013 Cunningham Classic Results

Here are the full results from this year's Cunningham Classic. By all accounts this years race was tough with headwinds a lot of the way. Well done to Matt Ryan 1st Masters A
Anthony Zahra 1st Masters B (also Most Impressive Rider)
Luke Cunningham 2nd Elite C
William Mason 4th Masters C2
Meg Walsh 1st unplaced Women Masters D
Jim Murphy 2nd Masters C1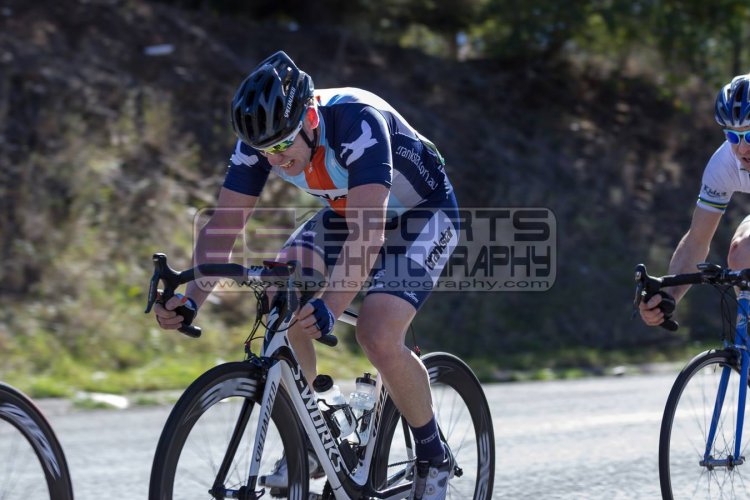 Image courtesy ESI Sports Photography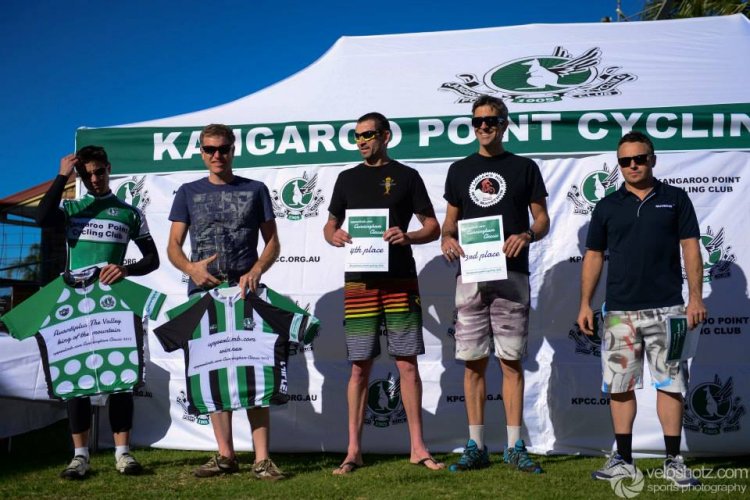 Image courtesy Veloshotz
Subcategories