News
Details

Hits: 684
QRTS Round 1 Report 10/11 June 2017
14 male teams lined up for the first round of the QRTS four round race series at Elimbah on the weekend just passed. The Hamilton Wheelers Elite Team contested the testing course on Saturday June 10 – Road Race and Sunday June 11 – Team Time Trial.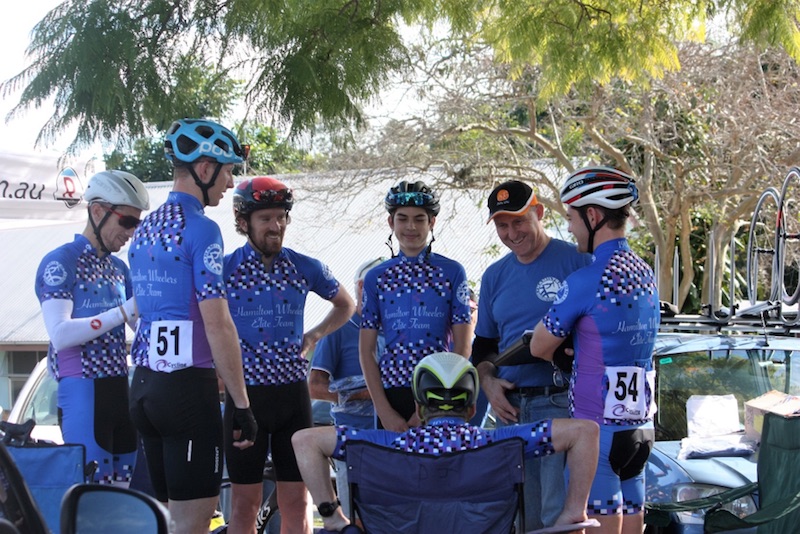 Our team performed solidly on Saturday over the 80 km course which finished on the climb of Campbell's Pocket Rd and saw the field of 83 starters well and truly split apart. Results were:
Dan Wilson 8 th at + 54 secs
Nino Calabro 23 rd - +1min.29 secs
Pickles 48 th - + 2min.40 secs
Muz McClymont 52 nd - + 2 min 47 secs
Ian Johnston 60 th - + 3 min 12 secs
Lochie Sinclair 76 th - + 4 mins 54 secs
So, the team finished 9 th after the RR and headed into the wet start that was the team time trial on Sunday. A difficult 60 kms race (yes 60!!) saw the team finish in 7 th place on the day beating some very strong teams. It was a really solid team effort which saw 5 of the riders finish together, totally dissimilar to many other teams who barely had 3 finish together.
In finishing +5min.58secs on Sunday, the Hamilton Team moved into 7 th place overall. Rider's placings on GC are:
Dan Wilson 22 nd
Nino Calabro 26th
Pickles 32nd
Muz McClymont 35th
Ian Johnston 36th
Lochie Sinclair 71st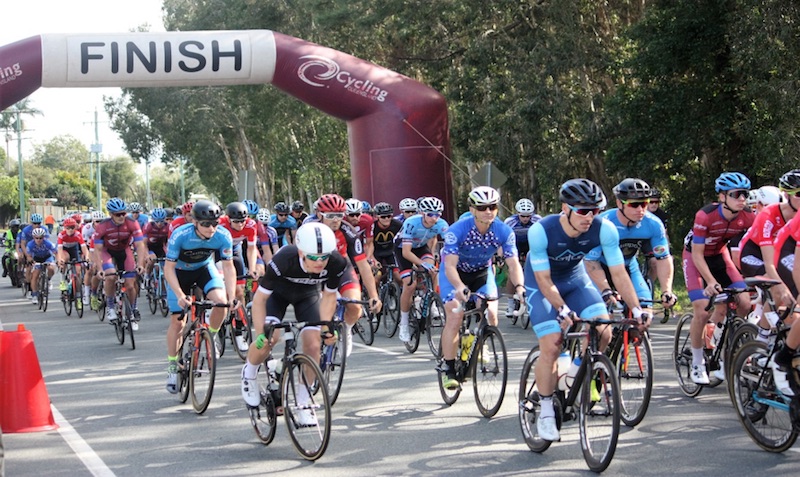 Nino is second placed in the Masters category (new this year) and is looking to get closer to the top in Rd 2. Lochie Sinclair at 16 yrs. of age had a great introduction to Elite racing and performed really well and learnt some valuable lessons in the cut and thrust of Elite racing. Well done to him and the whole team on a really productive start to the series.
The next round will be held in Warwick July 1 and 2 and the team will travel and stay together from Friday night June 30. Phil Jones, team manager, will announce the team in the next week or so from the squad of a dozen or more HWCC riders. Good luck boys!!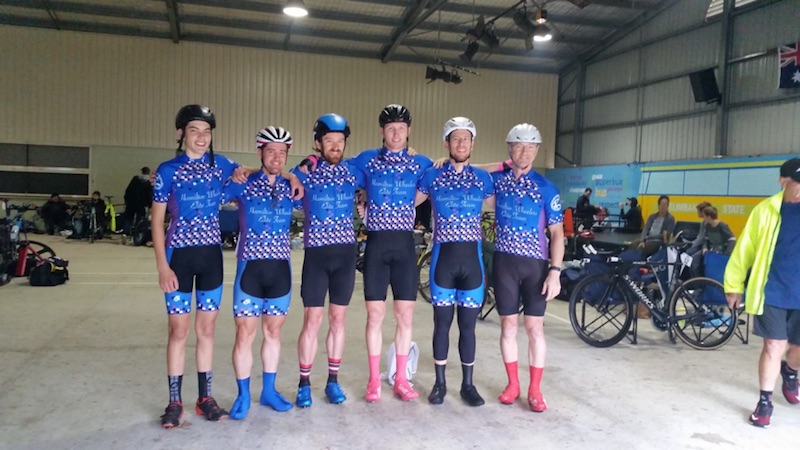 In other teams we also had some success with Mitch Neumann (The Pedaler) finishing 3rd behind Ryan Thomas and Sam Volkers on the hilltop finish to Stage One. Elliott Schultz (Mipela GeoSolutions Altitude) was 20th (+1:37) and is 10th in the young rider comp. Jordan Kerby also riding for the Pedaler team.
In the Women's event Ashleigh Elliott finished a strong 6th riding for Galibier Partners.
Full results at
http://www.timedresults.com/results/QRTS/QRTS1_Stage1_Result.html
A great video from above on the Veloshotz facebook page
https://www.facebook.com/Veloshotz/