Pinkenba/Luggage Point Individual Time Trial Sun 4th July 2021
UPDATE: We are able to proceed with out event as the lockdown has been lifted, but please ensure you are aware and compliant with our COVID Safety rules
Don't attend if you have ANY symptoms,have been to an identified hotpot or been in contact with someone with current threat within 14 days
Everyone at the event must wear a mask at all times, except when riding
All riders and visitors to check in using the QLD Check in app
Riders must confirm their check in before receiving their number
Maintain social distancing. Get in...race...get out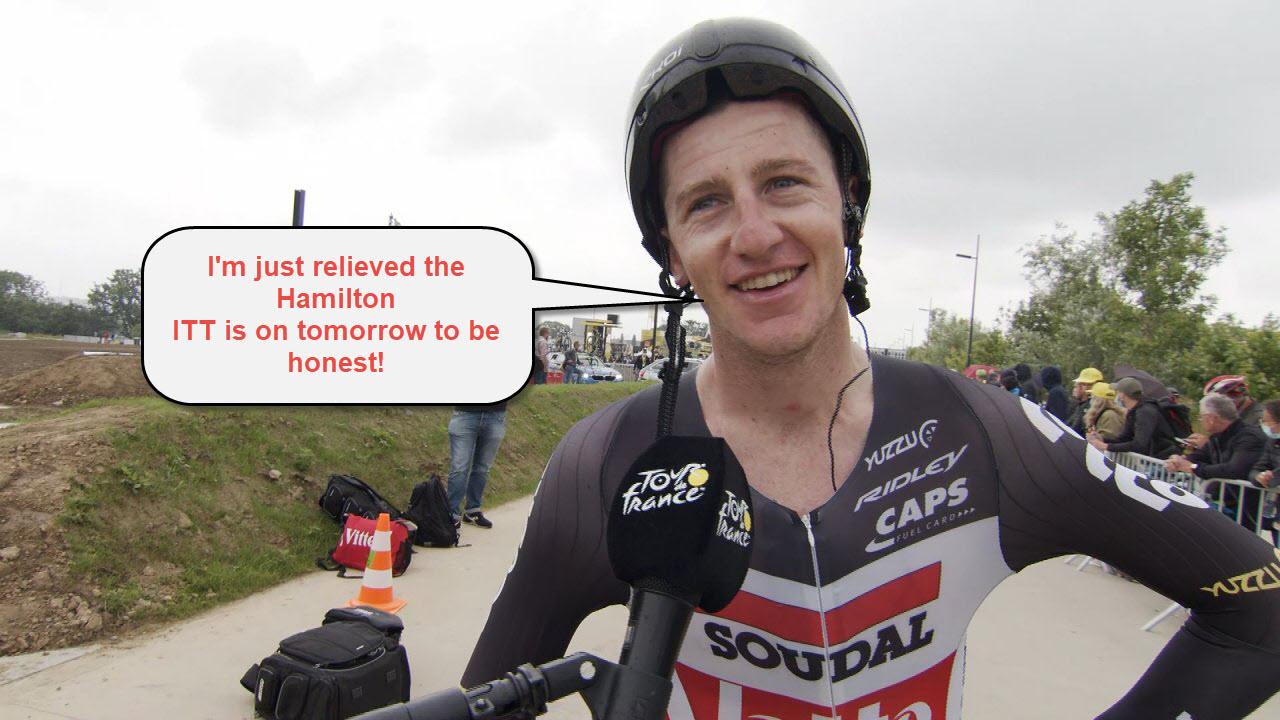 When: Sunday 4th July 2021 First riders starts 7am - Signon from 6:00am. Riders leave in 30 seconds intervals in the order they register on buncheur (not ordered by grade or the order you arrive on the day)

Where: Park in Hugh St Pinkenba. Registration is on the Corner of Hugh St And Orsova Rd (100m off the main road). The course starts on the corner of Orsova St and Eagle Farm Road Pinkenba.
Google Maps Link Strava Course Map

What: 26km Individual Time Trial (2x13km laps) for Senior Riders, 1 lap for U17s. Prizes awarded in each of our 6 Grades (A,B,B,C,,D,E,F), U17s plus first unplaced female

How (much): $11 entry online only via buncheur. Entries close 6pm Saturday night. ENTER HERE

Who: Any CA licence holders who are on the grading list. Paracyclists are more than welcome to enter.
If you don't have a licence and would like to try racing please check out our Getting Started Guide
Please apply by the thursday night beforehand if you aren't on the grading list.
For safety reasons no U9,U11 or U13 or U15 juniors permitted

Why: To test man and machine against the chronometer in the ultimate race of truth! Plus it's fun in a weird sort of way



PLEASE BE MINDFUL OF RESIDENTS ON ORSOVA RD AND BE VERY QUIET!!!





Also note there are NO toilet facilities!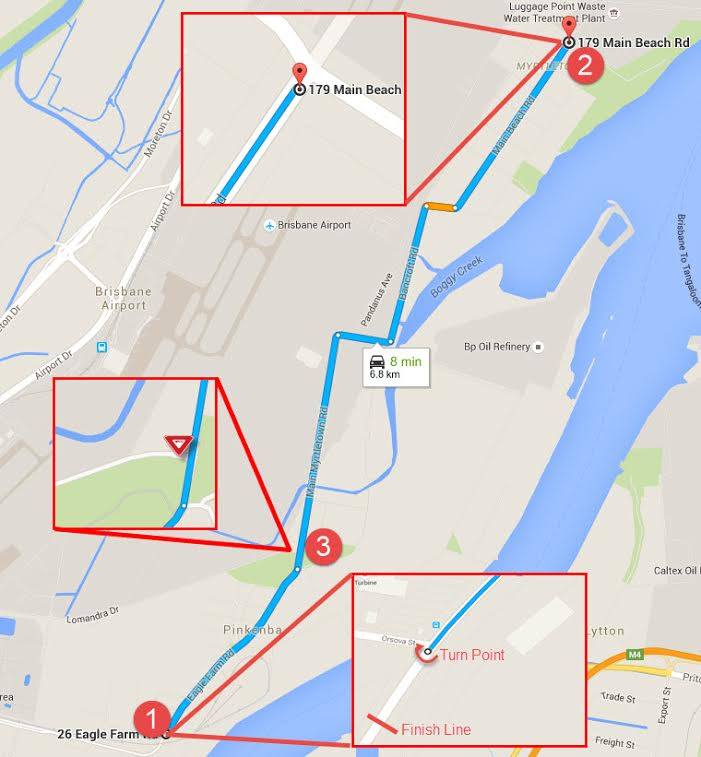 The Course


The race will consist of 2 laps (13.2km) of the course making for a total distance 26.4km (or 1 lap for U17s). Riders please park on Hugh St and prepare on the side streets around the start location, away from the Eagle Farm Road.



Location 1. Start/Finish Point


Riders will start on the corner of Orsova St and Eagle Farm Rd. A marshal will be present on the intersection to warn oncoming drivers that an event is in progress. There is a wide shoulder on the intersection giving riders the ability to merge safely on to the main road.




Riders waiting to start the event will be held on Orsava St, off the main road.




The turn point for lap 1 will be on the intersection of Orsava St and Eagle Farm Road. The wider intersection at this point will give the riders the ability to pull to the side safely if required.




The finish line will be located 100- 200m down from the Orsava St intersection, towards the city.



Location 2. Luggage Point Turn around


A marshall (in a hazmat suit!) will be present to alert riders of the turn point, as this is an intersection it provides riders with a wider turn around



Location 3. Lomandra Drive intersection
Marshalling Point, there will be signage and a safety marshal in place to ensure motorists are aware an event is in progress. Riders are to obey all normal road rules.

Event Details
The event is based on regular Hamilton Wheelers grades, U17 juniors who compete in their own category due to distance restrictions.