Sat March 19th 2022 Battle of the Arses Results

We had a great morning of racing out at Lakeside. In the end Hamilton won and retained the Arses Trophy for 2022 scoring 550 points to Uni's 350.

Captain's Report



Just wanted to thank all the University of Queensland and Hamilton Wheelers Cycling Club members who made their way to Lakeside this morning for the re-scheduled Battle of the Aarses. We had around 150 riders nominate to compete in the 6 graded races and while some fields were a bit one-sided, it was fantastic to see so many enthusiastic men and women enjoying themselves.

As the narrow victors last year, Hamilton were keen to retain the trophy and, after 6 races, came out on top with a total score of 550 points to Uni's 340 points. Congratulations to the Hamilton Wheelers; we broke the 10 year drought last year and will hold the trophy again for 2022!!


A very special thanks to all of the UQCC and HWCC volunteers who have been working tirelessly behind the scenes (and today) to make this event possible; especially Bear Liange, Tom Coates and Luke Chippendale from UQCC and Kim Flesser, Adam Harrison, Wayne Wilson, Ceran Nilsen, and Matthew Smart from HWCC.

Thanks also to our incredible commissaires who took care of today's races, our team of volunteers who covered the sign-on desks and marshalled the corners/finish line, and the great group of spectators who came out to support the riders and the event.

The 3-race Interclub series between Hamilton Wheelers, University of Queensland, and Lifecycle cycling clubs is set to be a cracker this year. But, until then, train hard and ride safe.

Mick Cole

HWCC Club Captain



Volunteers:
Chief Commissaire: Paul Farrington
Assistant Commissaires: Darryl Baker, Andrew Martin
Signon: Nick Rinaudo, Adam Harrison, Ceran Nilsen
Marshalls: Scott Slade, John Tunney, Lance Chamberlain
Finish: Ceran Nilsen, Aaron Liang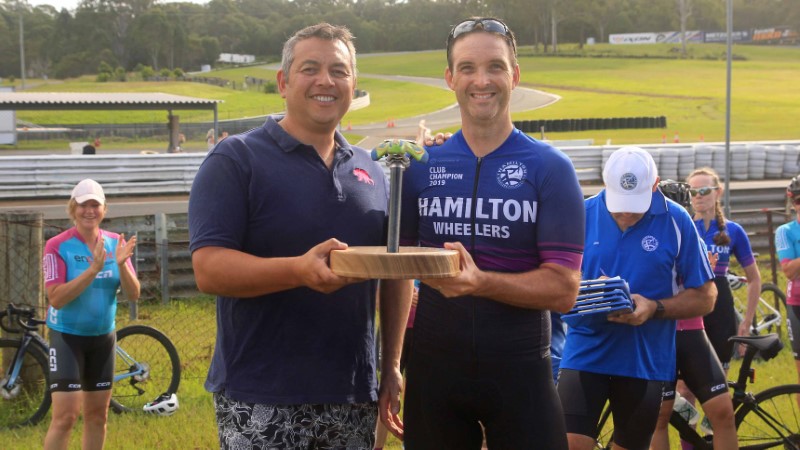 Hamilton Club Captain Mick Cole and UQ President Aaron Liang with the Arses trophy

A Grade
HWCC 120
UQCC 30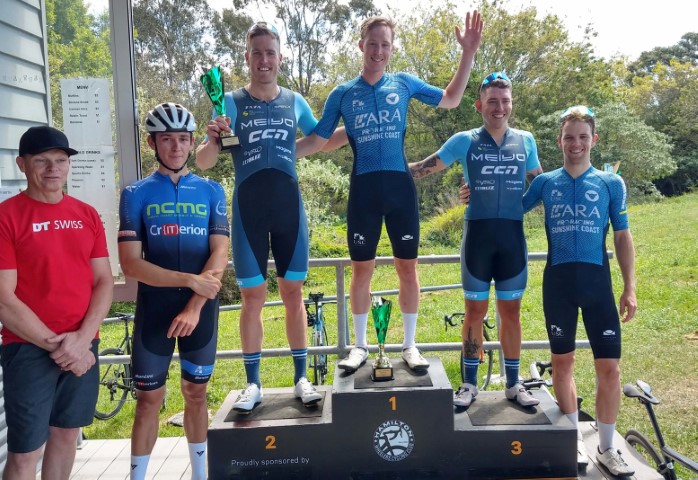 L-R Joe Perkins, Jordan Kerby, Matthew Lambert, Dan Wilson


B Grade
HWCC 80
UQCC 70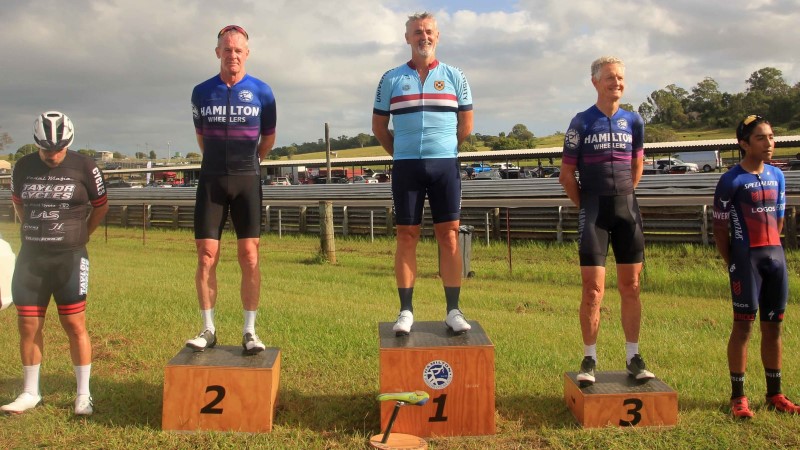 L-R Estaban Ochoa, Jim Murphy, Warren Ingram, Steve Munro, Syaheed, Ismail



C Grade
HWCC 80
UQCC 70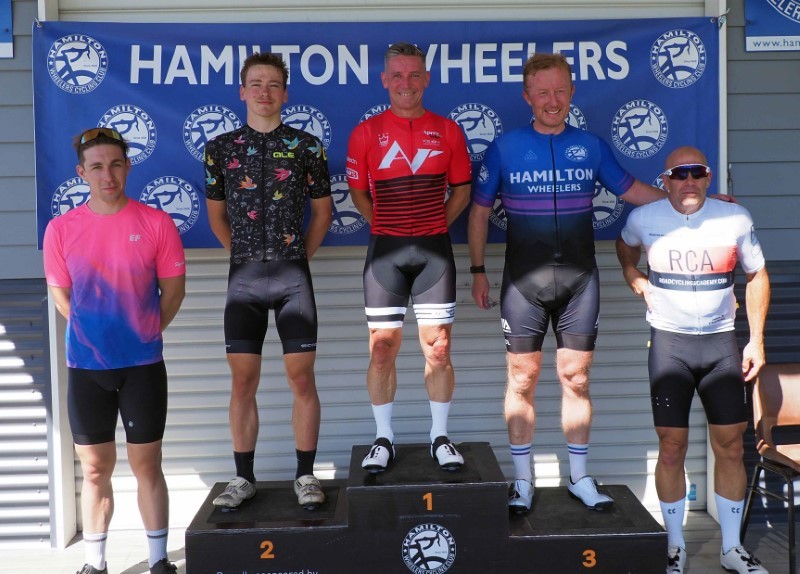 L-R Will Masson, Ofisi Lasalo, Justin McDean, Michael Johnston



D Grade
HWCC 100
UQCC 50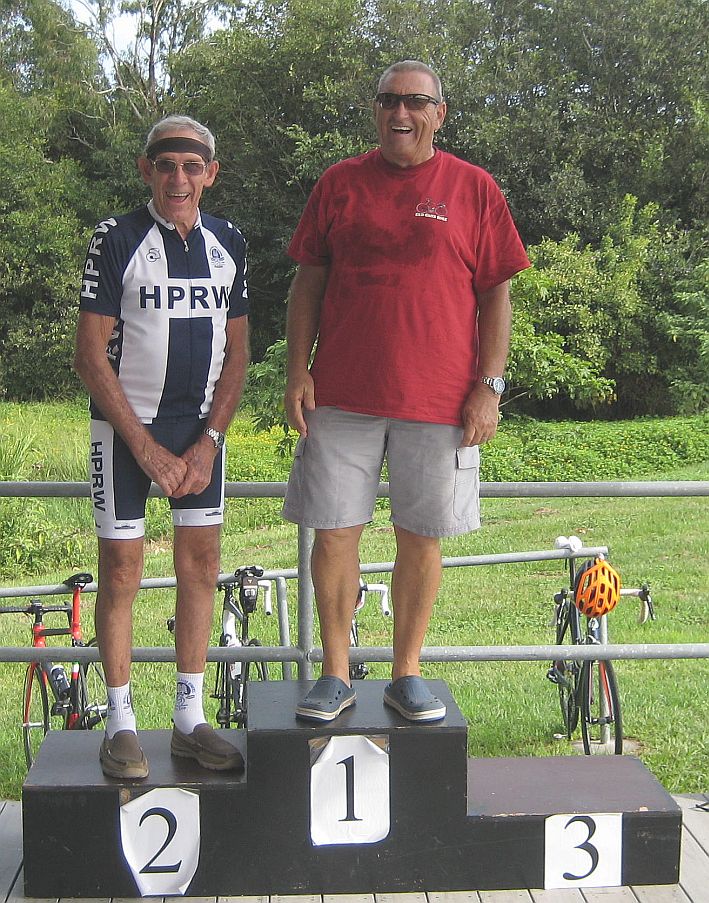 L-R Stuart McCormick, (stand in for the winner Wen Deng who was missing for the photo), Michael Scully, ANdrew Nguyen

Womens A/B
HWCC 20
UQCC 120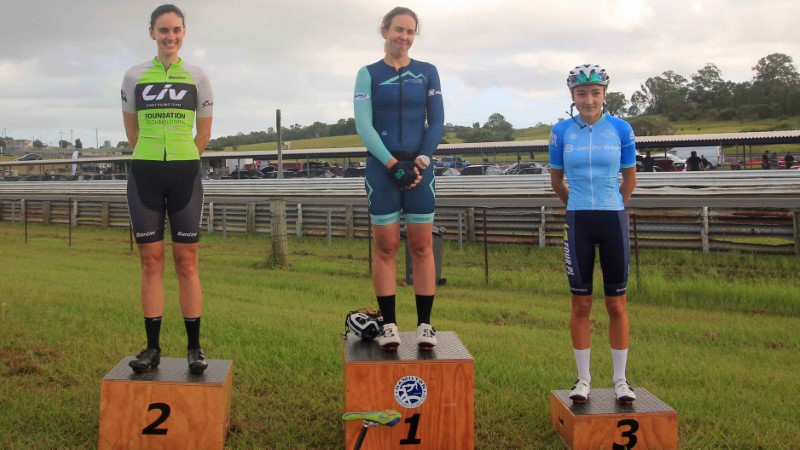 L-R Maddison Taylor, Anna Beck, Quinn Findlay


Womens C/D
HWCC 150
UQCC 0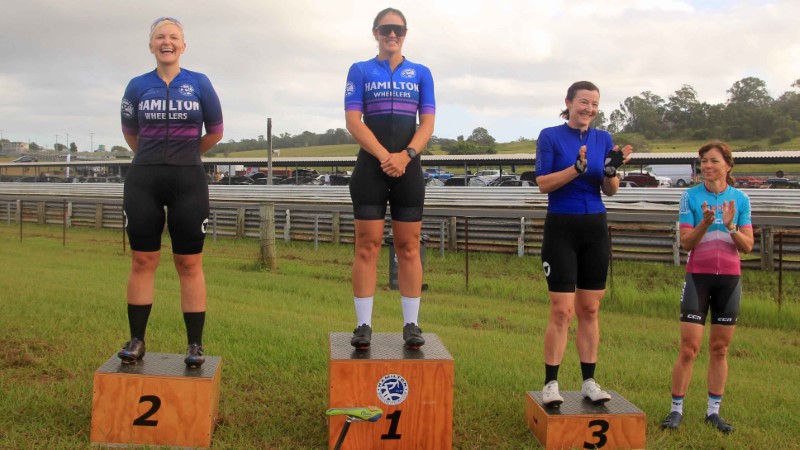 L-R Jules Rowan, Kim Rasker, Margaret Patterson, Narelle Coutts

Thanks to all our organisers and volunteers from both clubs.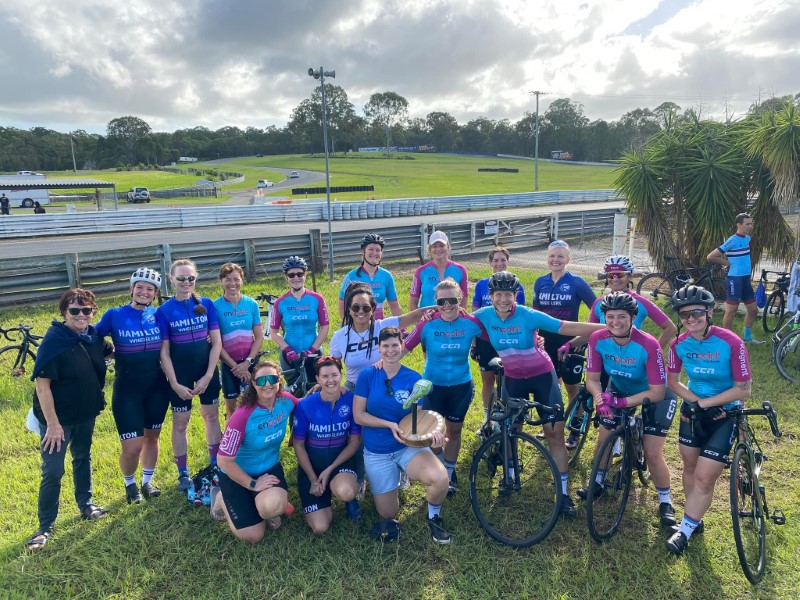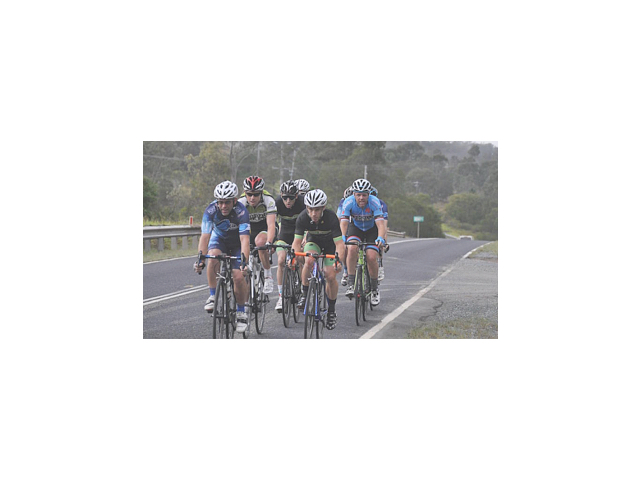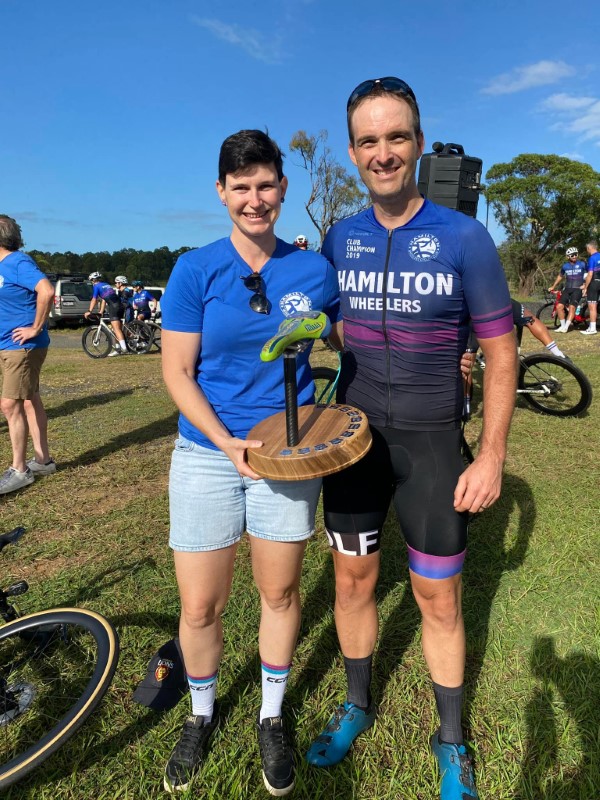 Club Captains with the Trophy