Details

Hits: 796
National Masters Road Championships 2015
We had some fantastic results from the National Masters Championship held around Tweed Heads 25-27 September.
In the ITT -
MMAS1 Andrew Keller Silver Luke Cunningham Bronze, Michael Bettany 4th
MMAS4 Andrew Patten Gold
MMAS5 Darrell HENRY 4th
WMAS1 Nikolina Orlić Bronze
WMAS3 Jessica Toghill Gold
Road Race
MMAS1 Michael Bettany Gold, Luke Cunningham Silver, Rueben Phillips 4th
MMAS7 Francois Audibert 6th
WMAS3 Jessica Toghill Gold
Criterium
MMAS1 Michael Bettany Silver
MMAS7 Francois Audibert Silver
Champion of Champions
MMAS1 Michael Bettany
MMAs4 Andrew Patten
WMAS3 Jessica Toghill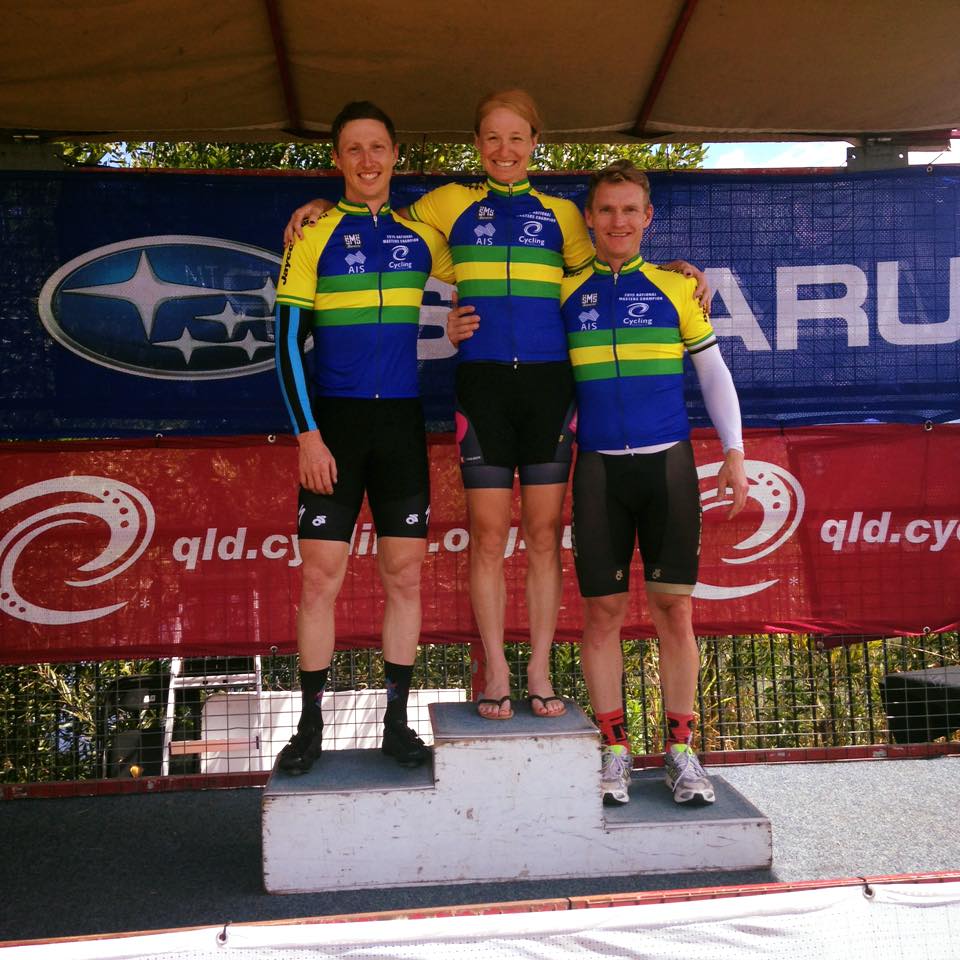 (Photo courtesy of Jemma Brown)
(photo Courtesy Veloshotz)
There were many other good rides and club representation from Mel Symon, Corissa Smith, Saskia Deckers, Rene Lubbers, Garry Reddacliff, Neil Hamey, Francois Audibert, Les Preston, Peter Jansen, Wayne Wilson, Attila Kiss, Tremain Permewan, Reuben Phillips, Rupert Leigh, Stephen Lowe, Ashley Yelland.
Full results
HERE
and photos
HERE
Apologies if we've missed anyone, please let us know!