Results
Frank Papp Memorial Handicap 13 July 2013
We had a fantastic day out the back of Mt Glorious for this race, in memory of our mate Frankie. Thanks to everyone who turned out, we had a record attendance of 71 Div 1 riders and 16 Div 2 riders. Also a huge thanks to all our volunteers who helped out with this race, as it's means devoting an entire day to helping ensure everyone else has a safe and enjoyable race. Well done to all riders for completing our hardest race of the year.

Speedy recover to Ron Young who had a tumble during the warmup and banged his shoulder and lost a bit of bark. Kudos to Andy Patten who rode back up Mt Glorious after the race! Also well done to our junior riders competing in Div 2.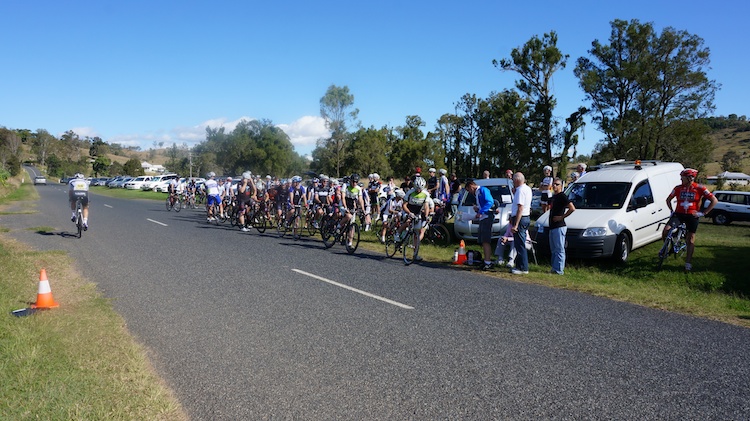 Volunteers:
Chief Commissaire:John Madigan
Signon:Anthony Hartley, Mark Gleeson
Damien Bock: Lead Vehicle
Phil Milham: Follow Vehicle
Motorcycle Marshall: Dave Roest
Marshalls:Peter McCool, Bob McIntyre
Finishline: Gary Alcorn, Helen Young
Handicappers:Adam Harrison,Alberto Monte Rego, Chris Forster
RaceAdmin/Presentations:Wayne Wilson

Division 1 (85km)
1 Matt Zaranski (CYC'd) 2:16:58 (19 mins)
2 John Hickson (UNI) 2:20:58 (15 mins)
3 Anthony Zahra (HPRW) 2:16:58 (19 mins)
4 Reuben Phillips (HPRW) 2:16:59 (19 mins)
First Lady Gemma Brown(MBCC) 2:27:50 (15 mins)
Fastest Time Mick Manson (HPRW) 2:13:42 (Scratch 25 mins)
Note: Rider #32 below was relegated to the back of this bunch for crossing the line in the sprint by the commissaire.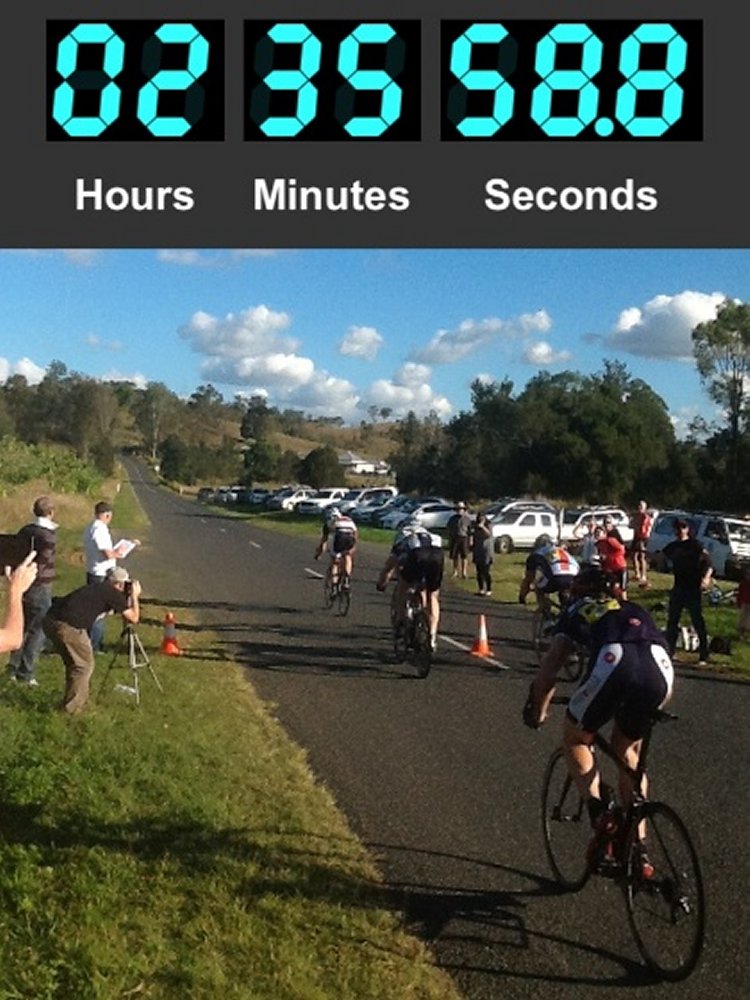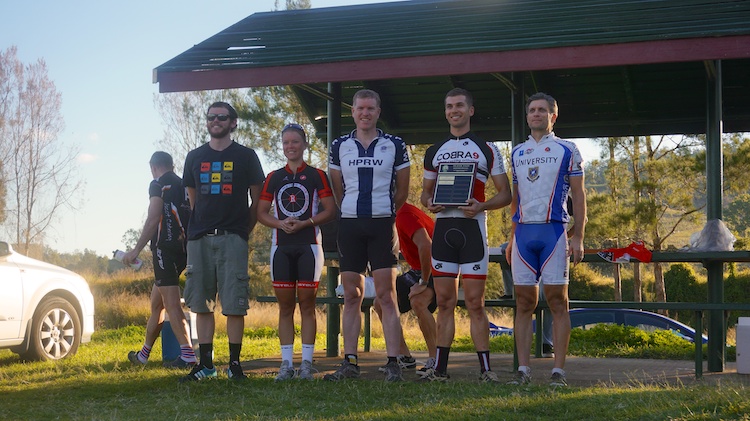 Divison 2 (42.5km)
1 Lisa Stanhope (Lifeycle) 1:28:40
2 Karen Forster (HPRW) 1:29:20
3 Cythia Garton (HPRW) 1:33:10
4 Vince Amos (HPRW) 1:44:40
Fastest Time Neco Kriel (HPRW) 1:18:10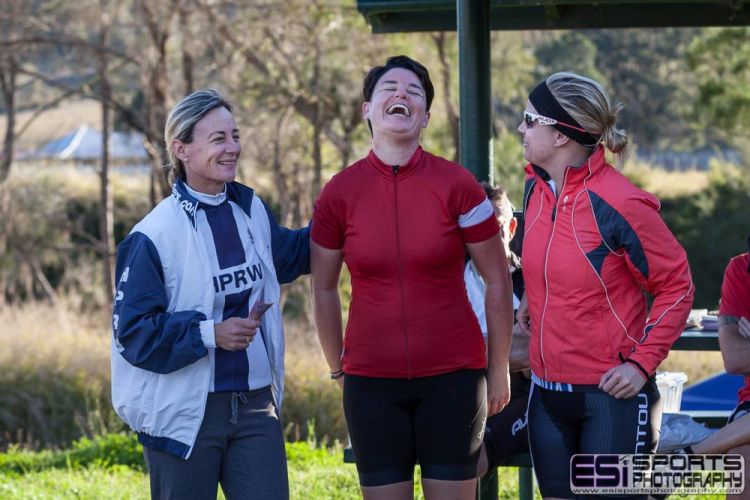 Karen, Lisa and Cynthia
Photo courtesy of
ESI Sports Photography
Copyright message - Feel free to tag yourself or friends, use these photos as your profile pictures and share them with family/friends on social media. However due to copyright laws you must leave the watermark intact, and do not change or alter the images in any way.
Note: *30 min group was previously listed as 25min. Times have been amended