Results
24 Sep 2017 Eric Hawkins Memorial and Support Races Results
A big thank you to Troy Hawkins, his family and friends for coming out for this race to remember his father. Troy has been very generous with prizes and trophies for this race, and we hope to build it up to become one of the favourite events riders look forward to each year.

Eric Hawkins was a long time Hamilton rider with many great achievements who sadly passed away in 2014.
Eric found himself on the podium at State and National levels riding as a Pro, He developed himself a reputation as a hard core madison rider on the track. Eric was a member of the the Caboolture Pro Club Committee for many years until the club eventually folded in 1982. The following year was when Eric and his youngest son Troy joined the Hamilton Wheelers.
Eric was a valued and respected cyclist amongst his peers and took every opportunity to teach his son the way of the road and track. He competed in numerous team time trials and open races representing Hamilton Wheelers winning a swag of club championship medals. Eric continued to ride as a recreational cyclist until 2002.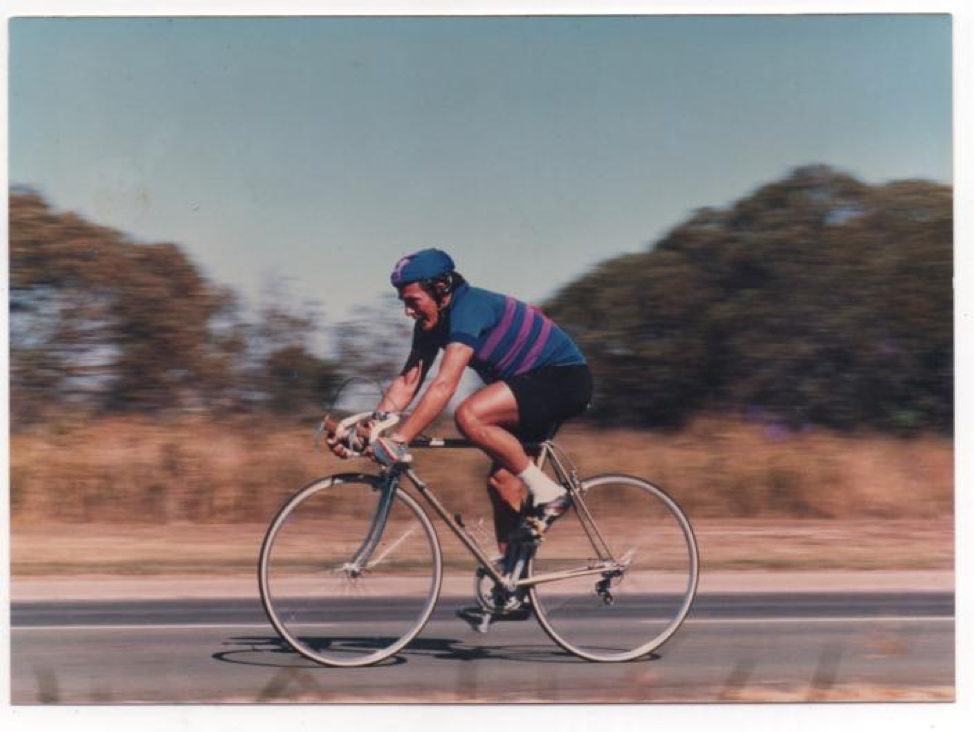 Race Report and Results



A tough race of attrition in a longer 75 minute race at nundah left only 10 of 22 starters finishing the race. A dangerous early breakaway of Antonio Calabrio, Max Neumann, Dan Wilson and Mick 'Pickles' Bettany etched out a 20 second lead and held it for 15 minutes or so, and Max Neumann took the first $50 prime.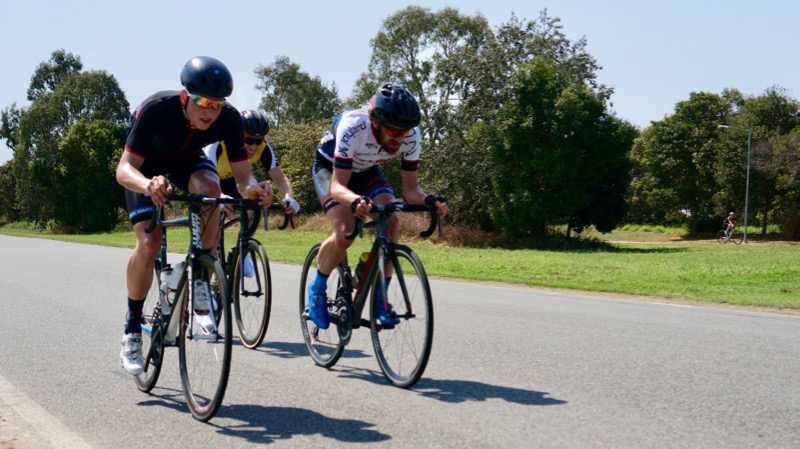 Breakaway L-R Max Neumann, Nino Calabrio, Dan Wilson

Pickles made a tactical decision and dropped back to the bunch to conserve his energy, and then the chase group split in two. The break tired, riders dropped out, and about 6 of the chasing riders joined the break. Michael Owen took the second $50 prime which came at this stage.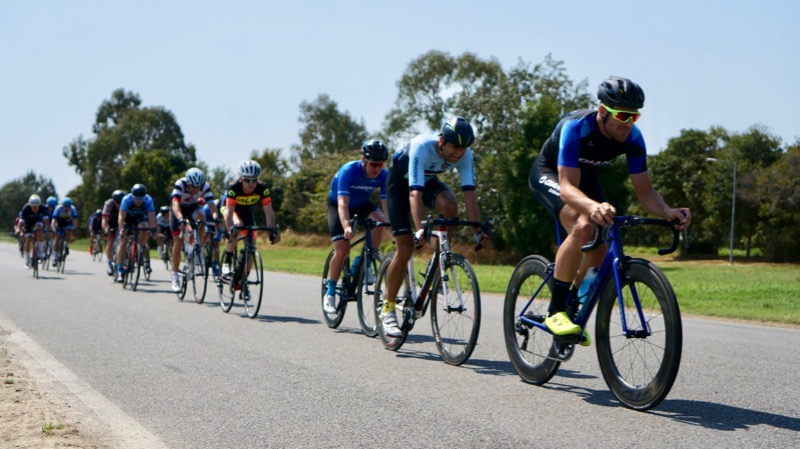 Is Michael Owen smiling because he just won $50 or because he's putting the hurt on Ismail? :)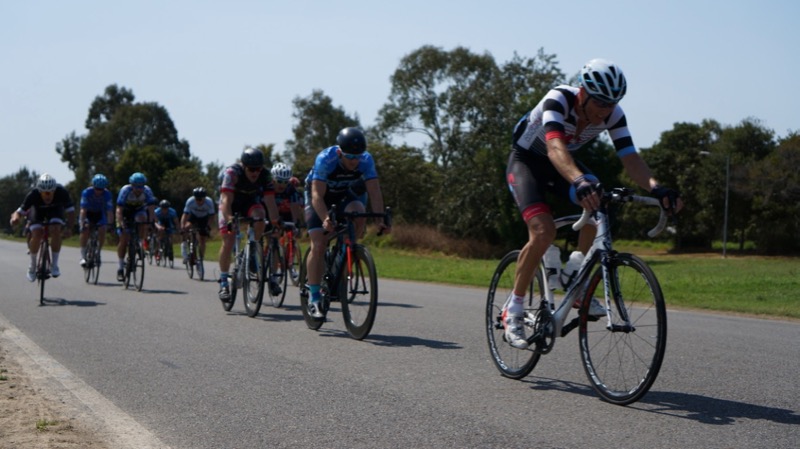 Anthony Sibraa

Some of the rear group rejoined, some more dropped out and what was left of the field (10 riders) eyed each other for the final 20 minutes. A few tried to get away but were reeled back in, with all thoughts on winning the $500 prize for first. In the final sprint Pickles decision to conserve energy and play to his strengths paid off with a well timed sprint, finishing a few length ahead of Ben Hitchens, Michael Owen then Jason Ford.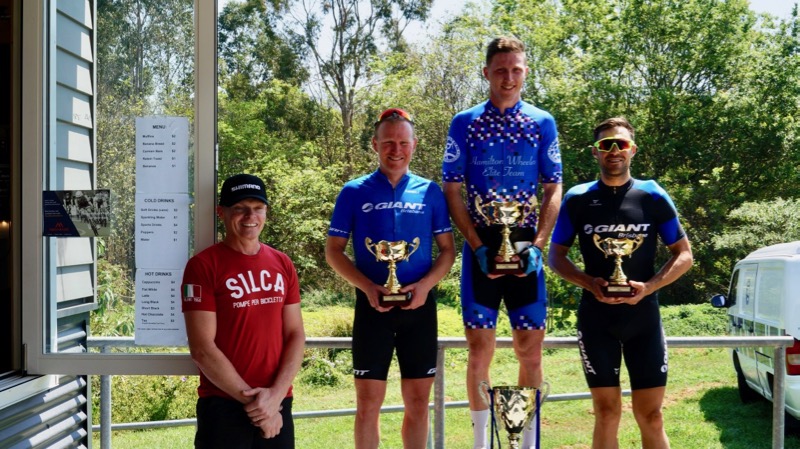 L-R Troy Hawkins, Ben Hitchens 2nd, Mick 'Pickles' Bettany 1st, Michael Owen 3rd. Primes won by Max Neumann and Michael Owen.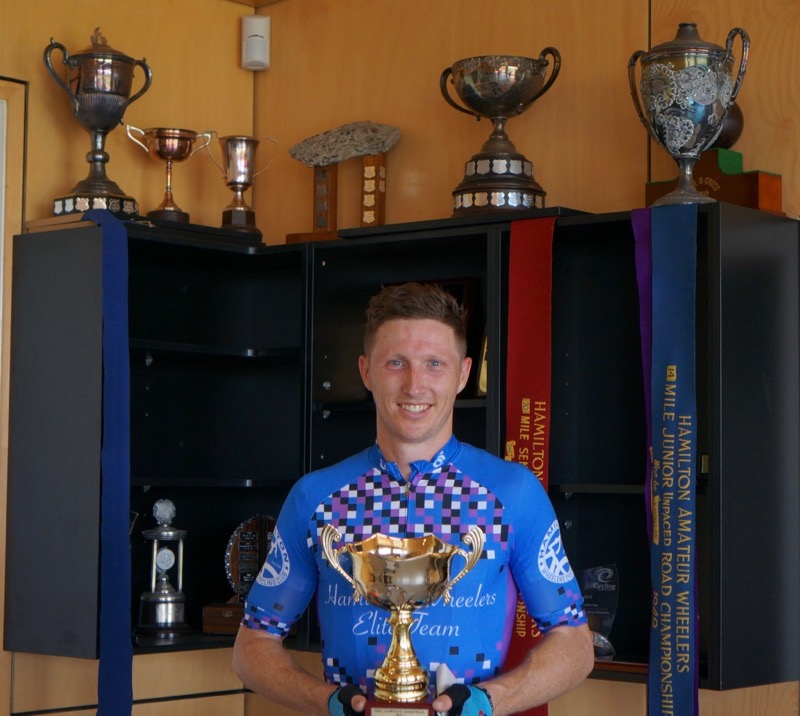 'Pickles Corner' - not all these trophies are his :)

In the support races, a large and fast combined B1 & B2 field of 44 riders ended in a sprint with Carter Bettles (BCC) 1st, Peter Bartley (Balmoral) 2nd, Daniel (Hamilton) 3rd and Brad Miller (BCC) 4th. Jackson Rees (Uni) won the prime.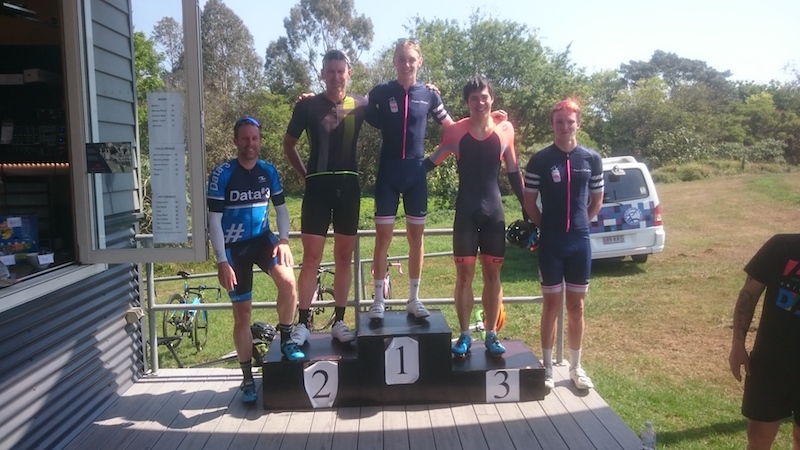 In C1 Paul Kays (Balmoral) was 1st, Warren Jones (Hamilton) 2nd, Erik Van Driel (Hamilton) 3rd and a good result for Andrew Peacock (Hamilton) 4th.

In C2 it was two of our juniors on the top steps with Dylan Cope (Hamilton) 1st and Jonathan Munro (Hamilton) 2nd, then Sarah Leuenberger (MBCC) 3rd and Andrea Alexander (Hamilton) 4th.


L-R C2 Jono, Dylan, Sarah, Andrea

In D we had two more juniors first and second, Marly Harrison (Hamilton) 1st, Ethan Lang (Hamilton) 2nd, with Phil Gibson taking 3rd in a very close sprint. Phil was 1st senior, then Bob McIntyre 2nd senior (4th overall), Roger Bower 3rd senior (5th overall).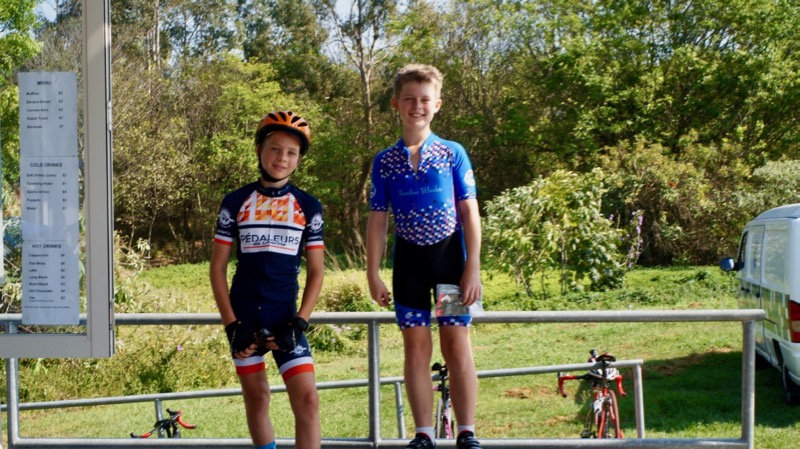 Alastair and Marly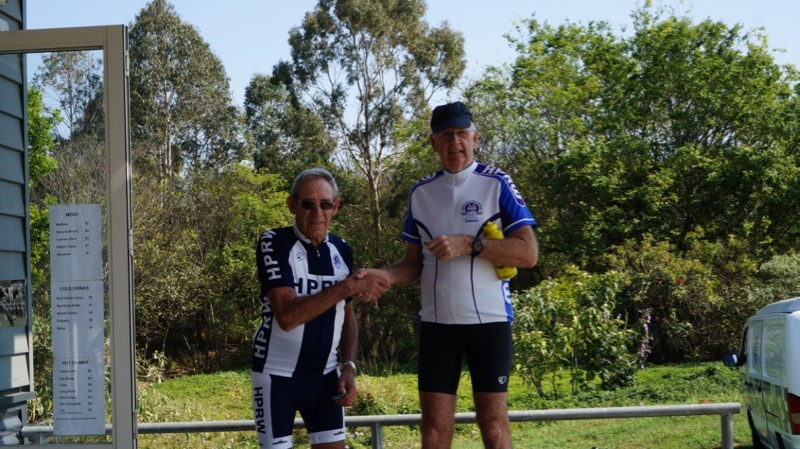 Bob McIntyre and Phil Gibson